Retiradong sundalo sa Istados Unidos gipusil patay sa Baclayon
Posted on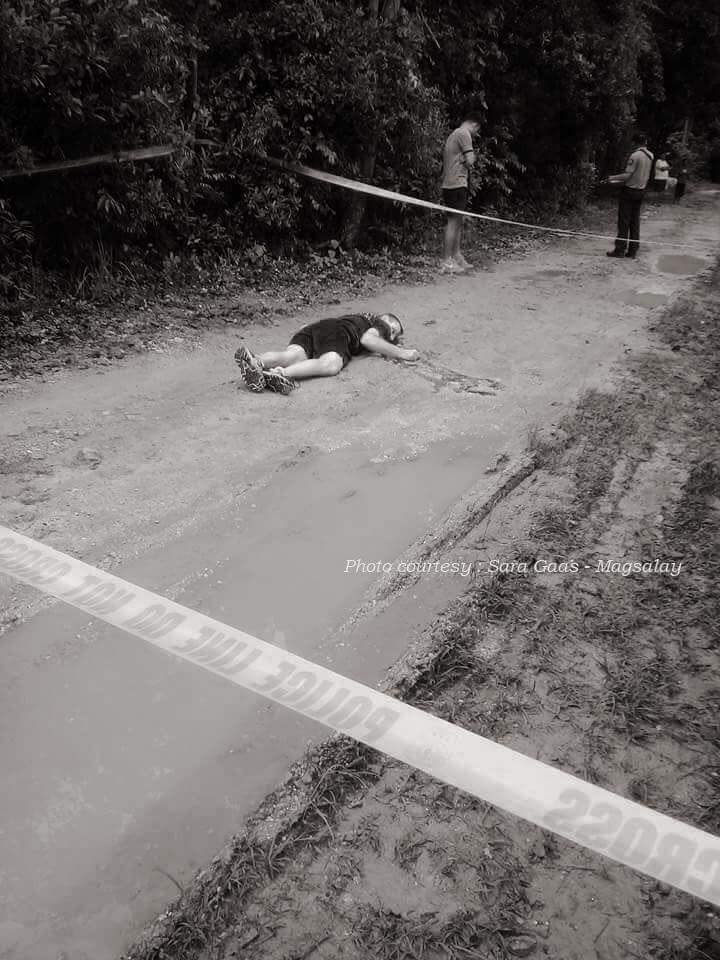 LUNGSOD SA BACLAYON, Pilipinas —Patay  retiradong sundalo nga membro sa Istados Unidos human pusila sa wa pa mailhing suspetsado samtang nag-jogging sa kadalanan didto sa Upper barangay Laya,sa sayong buntag niadtong milabayng Dominggo.
Ang biktima nailhan nga mao si Lonnie Simon Weig, 63 anyos, minyo, lumad sa Mirth Dakota, USA ug  lumulupyo Taladua Street, Puelrok 3, barangay Laya, Baclayon.
Si Police Senior Inspector Raymond Halasan, hepe  sa Baclayon Police Station nga nahinabi sa BBDN nagbutyag nga nakadawat sila og tawag kabahin sa maong insidente mga alas 6:15 sa buntag didto sa nasampit nga dapit. Hinungdan nga ilang dayong girespondihan ang maong hitabo.
Matud ni Halasan nga ilang naabtan ang maong biktima nga nagbuy-od nga pakulob sa karsada ug wala kini magginhawa,
Sigun sa pagpanubay sa ginsakpan sa Scene of the Crime Operation kun  SOCO sa Bohol Prpovincial Police Office (BPPO) nga dunay samad pinusilan ang maong biktima sa tuong bahin sa lawas ug sa tangkugo niini hinundan sa iyang hinanaling kamatayon.
Walay napalgan  nga basiyo sa bala o tingga sa armas de fuego sa lugar nga nahitaboan.
Si Halasan niingon nga basi sa ilang pagpangutana sa asawa sa maong biktima nga usa ka Pinay nga si Ginang Rose Weig nga wala silay nahibaw-an nga dunay gikakontra si Weig. Ug mao kini naghatag og tanghaga kabahin sa motibo sa maong pagpatay. Wala usab nisulti ang napatay'ng biktima nga nakadawat kini og hulga sa iyang kinabuhi.
"Buotan ang maong biktima lakip nga nisulti ang mga silingan niini," butyag pa ni Halasan.
Pipila ka mga lumulupyo duol sa maong lugar sa krimen nakabati sa botoboto sa armas dayong usa ka motorsiklo ang daling nibiya pahilayo.
Midugang si  Halasan  nga ila pang palawman ang ilang pakisusi sa maong krimen aron masuta ang motibo niini   ug ipailawon  sa autopsy ang patay'ng lawas ni Weig didto sa PNP Regioanl Crime Laboratory.
Dugang niini nga aduna nay  Special Task Force nga gimugna si BPPO director, Senior Supt. Angeles Geñorga aron mo-imbestigar sa maong pagpatay. -Alan Nalzaro Dalagan/Newsline.ph