DTI assures minimal price effects of tax reform
Posted on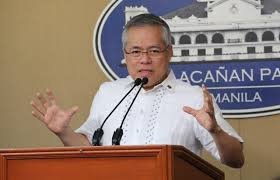 DAVAO CITY, Philippines— Consumers are wondering about the drastic increase of almost all goods as the government implements the TRAIN (Tax Reform for Acceleration and Inclusion Act).
But Department of Trade and Industry (DTI) Secretary Ramon Lopez assured the public that the tax reform's effects on prices were minimal.
"(W)alang dahilan para mangamba dahil napakaliit lamang ng apekto nito sa… lalo na sa presyo, na sinasabing tataasan daw lahat ng presyo, (there is no reason for the public to worry because the effect is very minimal, especially in the prices) " the DTI chief assured.
There is also market competition, where consumers have a choice with regard to sellers or vendors, which will ensure price stability, Lopez added.
"So takot din silang magtaasan ng presyo. Kung ikaw ay isang tindahan at katabi ng maraming tindahan, takot ka ring magtaas ng presyo. So iyon din ang ating market force correcting mechanism," Lopez said.
(So they are apprehensive to increase their prices specially if there stores are in rows because the stores are close to each other and buyers have preference where to buy, that is our market force correcting mechanism)."
As for the effects of TRAIN on transportation fare, Lopez estimated the effect should not be more than 8 percent.
But residents here observed, the one liter soda was sold at P27 last December 31, 2017 but on the first days of January 2018, it cost P35.
A sachet of instant coffee previously cost P6 now at 10.
 Consumers complained "A

ng tax for every kilo. pinatong ang amount ng tax for every litro. as if isang kilong asukal ang gamit sa isang litrong sopdrinks. halatang ginagago ang consumers (The tax for a kilo,  was imposed for every liter of soda, as if they used a kilo of sugar in a liter of softdrinks, it is obvious they are fooling the consumers).
The  DTI maintained, the new tax scheme has a minimal impact to consumers but consumers experience the otherwise.
Lopez, likewise, urged the public to report to the DTI's Consumer Protection Advocacy Division, with telephone numbers 751-3233 or 751-0384, any unscrupulous firms engaged in unfair trade practices or using the TRAIN for profiteering activities.
Those who will take advantage and charge excessive prices will be penalized with fines ranging from P20,000 to P1-million pesos, Lopez warned.
Meanwhile, the DTI will intensify information campaign on the implementation of the TRAIN law to fairly apprise the public of its effects and benefits.-EZC/Newsline.ph