ARMM-DPWH Constructs Butig, Lanao del Sur-Barira, Maguindanao road
Posted on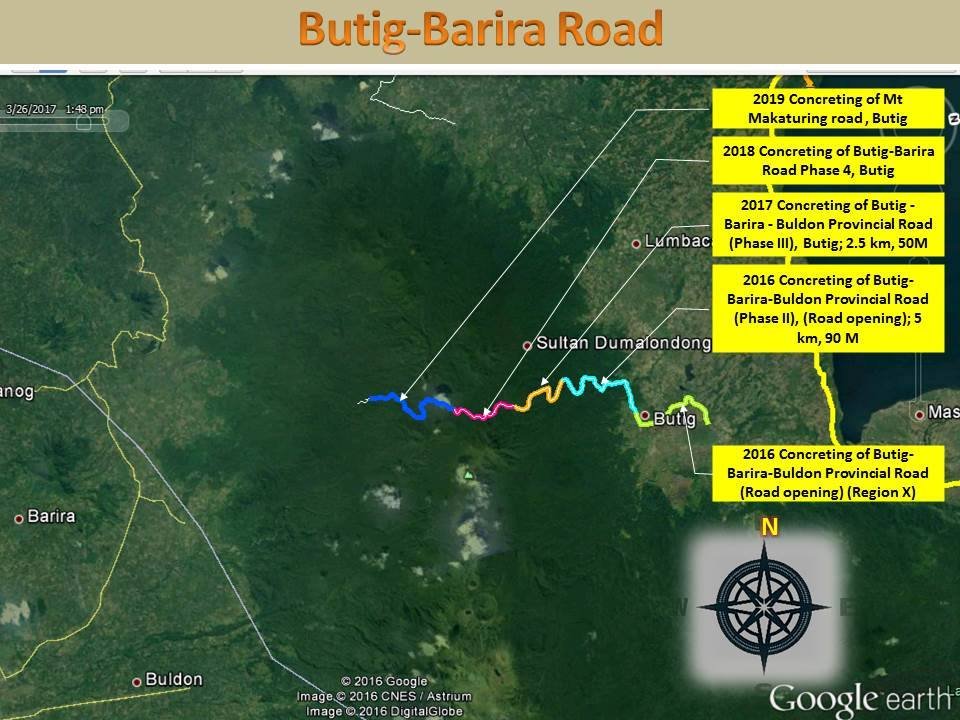 DAVAO CITY, Philippines — The  public highways department of the Autonomous Region in Muslim Mindanao is now connecting the road from Butig, Lanao del Sur and Barira in Maguindanao.
The project will cost the government P140-million.
The near completion of the road project will Connect the residents of the provinces of Lanao del Sur and Maguindanao is expected after the completion of the Butig – Barira road.
The project is among the on-going infrastructure program of the  ARMM-DPWH.
The project will traverse the forest covers of the Butig-Barira boundary, this flasgship project in Barangay Nabalawag, Barira, provides access and unveils to public and tourists the rainbow-clad Bubuludtua Falls.
It is  located in the municipality, specifically in Barangay Lipawan, is the Abaga Falls — the source of the Lipawan Level II Water System – which will also become accessible to tourist once the road is completed.
This 4-year road project covers an investment of more than 200 Million, spanning a total length of 11 kilometers.
The ARMM-DPWH has funded so far a total of 7.5 kilometers section of the road, amounting to P140 Million.
The remaining 3.5 kilometer sections of the road, approximately worth 77.5 Million is proposed under the 2018 and 2019 regular infra budget of the DPWH-ARMM, subject to the approval of the National Government through the Department of Budget and Management.
These projects will help promote tourist sites in the municipalities of Barira and Butig and give the residents better opportunities in delivering their goods without hassle and save on transportation costs of their crops and increase their income.-Newsline.ph/ (PR)DPWH