Inaccessible Bubong, Lanao del Sur  residents get relief assistance
Posted on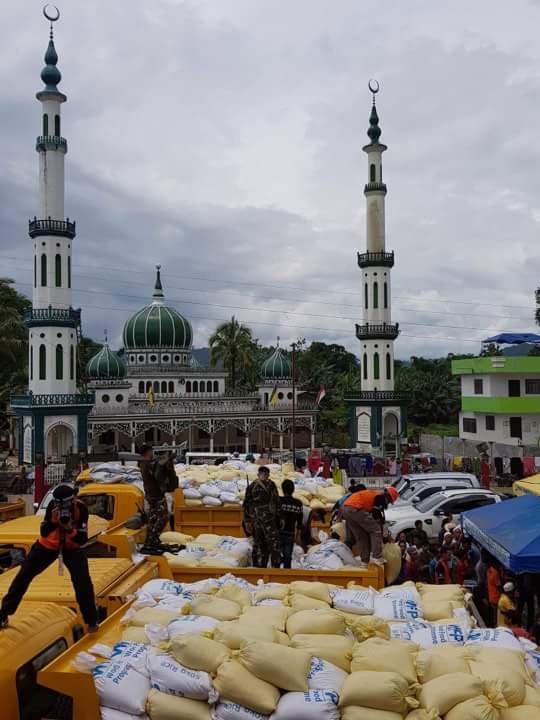 MARAWI City, Philippines — Internally Displaced Persons in the municipality of  Bubong, Lanao del Sur  finally received relief donations from government.
The 1,900 IDP's received relief goods  Thursday, August 3, from the personnel of the Humanitarian Emergency Assistance and Response Team (HEART) of the ARMM and the Provincial Social Welfare and Development.
Bubong is approximately 30 kilometers from the besieged Marawi  city. Residents of the said municipality are affected by the Marawi crisis as transportation route  changed due to the war.
Before the siege  residents can easily go to Iligan City but the situation is different now as Marawi City is still being cleared from terrorist.
Bubong residents could hardly reach Iligan City. They need to take the way around Lake Lanao and pay at least Php500.00  to reach  Iligan.
Jabber Mama, a mother of five who is into sand and gravel business said road problem caused the fare increase from P50.00 to P500.00.
Another resident, Alikhan Pandiin said they also lost livelihood due to war in Marawi and they need government assistance.
The assistance include  sacks of rice and other food stuff.
Troopers from Joint Task Force Marawi and the police helped in the delivery.
About 2,700 displaced families are temporarily sheltered at established centers in Bubong municipality.
Present were ARMM assemblyman Zia Alonto Adiong and Mayor Alfair Mundir of Bubong Municipality. Mundir thanked the government for the additional assistance extended to the families who are affected by the conflict.
A 24-vehicle convoy from Joint Task Group Ranao under Brigadier General Ramiro Rey, led the delivery trucks.
"We will continue to assist government agencies in the delivery of their goods to areas which are now considered far flung, after fighting in Marawi erupted," Rey added.-Richard Falcatan/newsline.ph with report from ARMM Information bureau