Davao City creates local peace committee to talk with CPP-NPA
Posted on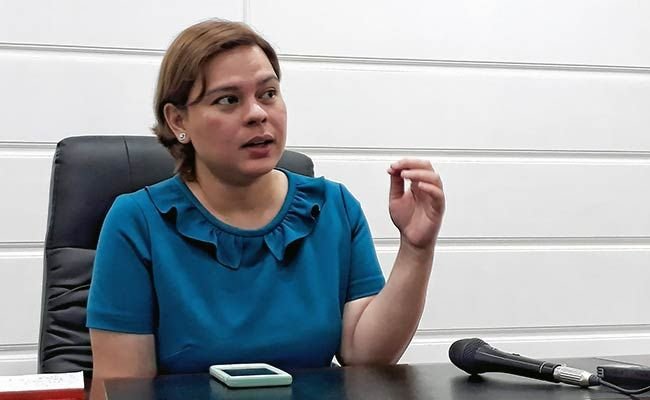 DAVAO CITY, Philippines — A multi-agency  Local Peace Committee  to dialogue with the Communist Party of the Philippines-New People's Army (CPP/NPA) here.
Dubbed as the DC PEACE, the local peace group  involves  personalities from the judiciary, the church, social service agency and village chiefs as members.
Davao City is among the urban centers identified by the Armed Forces of the Philippines with hot spots or areas influenced by the CPP-NPA.
Davao City Mayor Sara Duterte-Carpio Wednesday, October 4 in an interview with reporters revealed the city government is set to release guideline after the first meeting which is scheduled next week.
The chief executive will preside the first meeting "I will attend to discuss the guidelines," Duterte-Carpio emphasized.
The city government is set to release the appointment papers  to the members of the DC PEACE within this week.
The peace committee will be chaired by retired Davao City Regional Trial Court Judge Ridgway Tanjili  with Davao Archbishop and incoming Catholic Bishops Conference of the Philippines (CBCP) president Romulo Valles,  City Social Service and Development Office (CSSDO) chief Malou Bermudo, Malabog Barangay Captain Jessie Areja and lawyer Elisa Lapiña from the City Legal Office, as members.
After the first  meeting next week, the committee will immediately conduct their dialogue with the CPP-NPA "We are opening channels if they are interested to dialogue and we designated persons who are authorized to talk with them."
Earlier, the mayor said that the DC PEACE will be given up to November 30 next year for the dialogue with the CPP-NPA.
But if within the 12-months period, no significant development will arise, she pointed out "there is no point" that the city would continue the dialogue, "There is more than one-year na sila makipagstorya (There is more than one year that they can talk with us)," she said.
She will also ask the committee to accommodate the members of the CPP-NPA who will surrender their firearms to the government.
Duterte-Carpio revealed  she received around eight surrender fillers but  advised them  to address it to the committee.
Members of the  CPP-NPA need not to surrender their firearms  as she plans to  hire them as workers of the city government "We are very flexible for that just to attain the elusive dream of peace," she added.-Armando B. Fenequito Jr./Newsline.ph