Duterte welcomes two NDF/NPA surrenderees
Posted on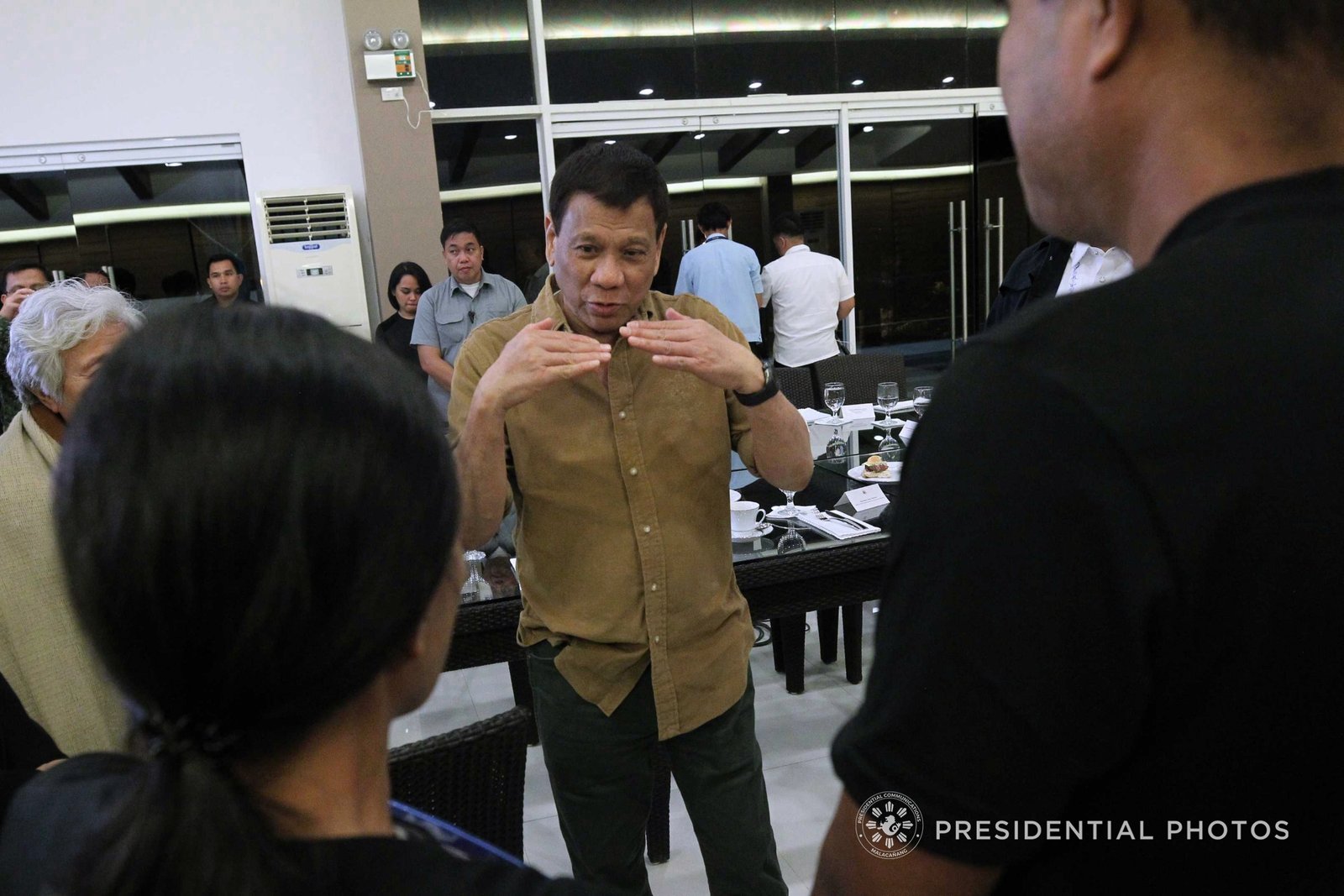 DAVAO CITY , Philippines  — President Rodrigo Roa Duterte on Saturday, January 20, vowed an inclusive government for all as he welcomed two members of the National Democratic Front/New People's Army (NPA) rebel returnees.
Duterte  who met former National Democratic Front Far South Mindanao Spokesperson Noel Legaspi and his wife Wendy Bendalian at Matina Enclaves promised to assist them as they now return to the mainstream society.
President Duterte expressed his gratitude to the two former rebels for deciding to surrender to government.
For his part, the President assured the rebel returnees of government's protection and assistance as they begin to immerse in the civilian way of life.
Legaspi known as Ka Efren in an interview with Newsline.ph said "I surrendered because I am old now, I have health concerns and above all, my only child wants me to be with my family." Legaspi surrendered with his wife who was known in the revolutionary movement as Genalyn, chief medic of the front.
The couple were sporting the "Support Our Troops" tshirts  during the meeting.
In previous statements, President Duterte had urged members of the NPA to surrender, vowing to provide them with houses and jobs.
He earlier declared that it is his obligation to protect the rebels who will surrender to the government.
Each of the former rebels was given a transitory housing unit, cash and financial assistance, food packs, and a smartphone.
Meanwhile, President Duterte reiterated his desire for peace, noting that the war between the government and the communists has went on for an extended period of time.
According to the President, the economy in Mindanao, as well as in the whole country, would improve once peace is achieved.
He recalled that in his years as the mayor of Davao City, his friendship with the communist rebels was forged by the shared experience of poverty.
The President referred to this as a common ground in understanding ideology and social issues.
Duterte however said that as a President, addressing the country's national security is his top priority and sought for the communists' understanding. -Editha Z. Caduaya/Newsline.ph