Mayor offers free houses for IP rebels who surrender
Posted on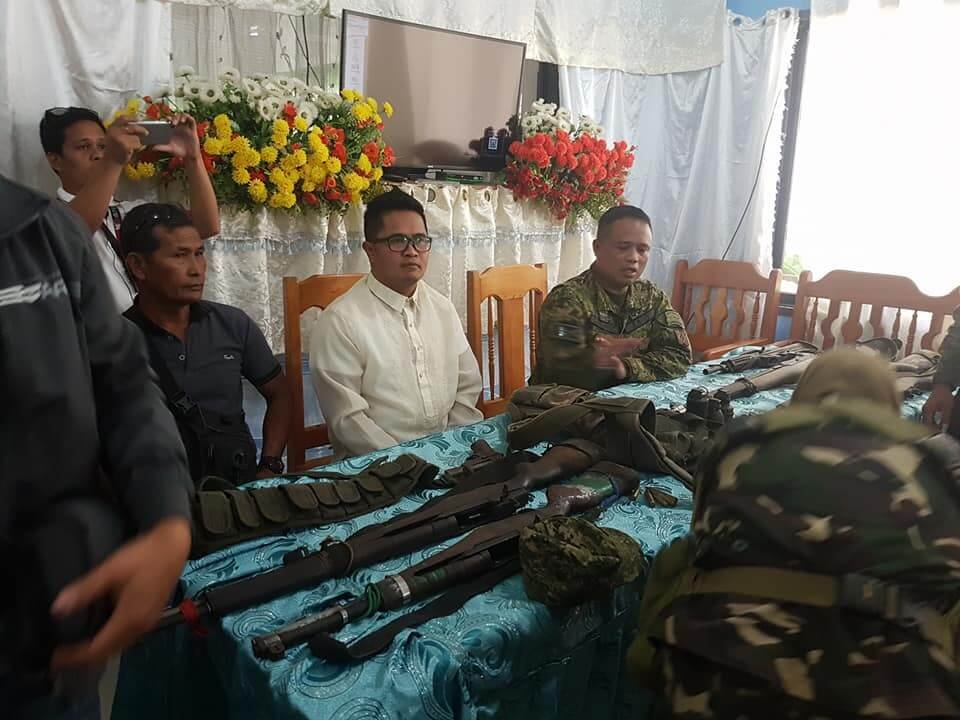 GENERAL SANTOS CITY, Philippines — A town mayor is offering new homes for members of the New People's Army who wish to surrender.
Senator Ninoy Aquino, Sultan Kudarat Municipal Mayor Randy Ecija Jr. invites fighters of the Communist Party of the Philippines/New people's Army (CPP)NPA) to lay down their arms, go back to the mainstream society, live a normal life and have their own homes.
Ecija told Newsline.ph "I am asking them to surrender, specially the indigenous peoples in the hinterlands  to come down, go back to the mainstream society and I promise you a house."
The mayor said his housing program is in support to President Rodrigo Duterte's national call for the NPA rebels to surrender.
The municipal government, according to Ecija has many housing units to offer because the National Housing Authority constructed 340 houses in 2017.
Ecija said last year, the NHA  has  allocated P34-M for the construction of the said housing units in the villages of  Tamangan, Midtungok and Kidsam.
The town's resettlement for the NPA surrenderees is called "Nimula" housing an acronym for "Nimula" is a Manobo-Dulangan term for God.
During the last two years,   100 NPA rebels mostly belonging to the Manobo-Dulangan tribe, have surrendered to Ecija.
Recently, 23 fully-armed NPA rebels, operating in the mountains of Palimbang town under the Guerilla Front 73, surrendered to Mayor Ecija and Colonel Harold Cabunoc, the commanding officer of the 33rd Infantry (Makabayan) Battalion.
Of the 23 returning, 13 were officials and followers of "Kilusang Rebolusyonaryong Barangay" (or KRB), a barangay-based political unit of the NPA, the armed-wing of the Communist Party of the Philippines (CPP).
The rebels said they decided to surrender because they could no longer withstand the hardships in the mountains, and they want to have normal lives again with their wives and children.
"Sumali kami sa NPA at KRB dahil magaganda yung mga sinasabi nila sa amin pero dumaan na lang yung apat na taon wala pa ring magandang nangyari sa mga buhay namin," Andet Banday, head of the KRB in Palimbang town, told Newsline.ph in an interview.
Banday's group are all members of the Manobo-Dulangan tribe.
Aside from a house, Ecija also offered educational assistance for  rebels who want to finish elementary and secondary education through  the "Alternative Learning system" of the Department of Education (DepEd).
Senator Ninoy Aquino town is more than 80 kilometers away from the the capital town  of Isulan, Sultan Kudarat province, it is among the rebel infested town of the province.-Ramil H. Baho/Newsline.ph