Sandiganbayan convicts six SK officials over P2.6-million fund
Posted on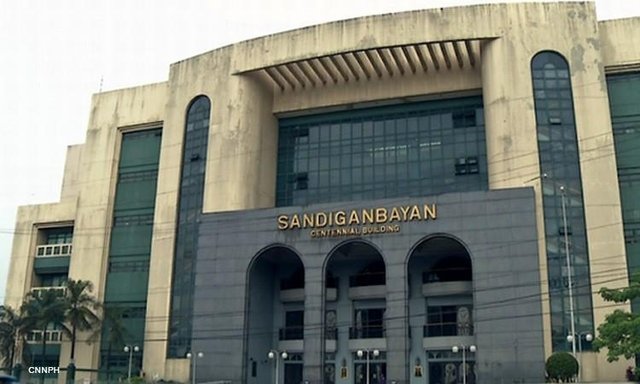 DAVAO CITY, Philippines — The Sandiganbayan affirmed the conviction of former local officials of Bagumbayan, Sultan Kudarat for misappropriating P2.6 million in public funds.
In a 17-page Resolution, the court affirmed the conviction of Tessie Lagnaoda (Barangay Captain of Masiag, Bagumbayan), Carlito Abrera (Audio Visual Equipment Operator), Rizaldo Solito (Security Guard, Mayor's Office) and Rodrigo Generoso (Budget Officer)  for Malversation of Public Funds by denying their respective motions for reconsideration.
Lagnaoda was sentenced to imprisonment of two years, four months and one day to six years.  She was also ordered to pay a fine of P47,500.00 and to suffer the penalty of perpetual special disqualification.
Meanwhile, Abrera, Solito and Generoso were sentenced to imprisonment of four months and one day to two years and four months and to pay a fine of P15,000.00 each.
In May 2001, the Office of the Ombudsman filed 181 Informations charging former Municipal Mayor Gonzalo De Pedro (deceased) and 22 others for receiving P2.6 million in cash advances from 1998 to 1999 and disbursing the amounts as part of the "vale" scheme authorized by the local officials.
 During the trial, representatives from the Commission on Audit (COA) detailed the irregularities wherein the accused conspired in securing salary loans in the guise of cash advances sourced from public funds.  The COA uncovered the prevalent vale system wherein public funds were disbursed without any official purpose and unsupported by relevant documentation.
The Sandiganbayan essentially affirmed its 05 October 2017 Decision which convicted Lagnaoda, Solito, Abrera, Generoso together with Vicente Carlet (Municipal Treasurer), Alvin Malificiado (Acting Municipal Accountant), Sangguniang Bayan members Corazon Forro and Virgilio Hallegado, Rolando Hapitan (Revenue Collecting Clerk II), Jolito De Pedro (Driver, mayor's office), and Alma Labrador (Local Civil Registratar) for Malversation of Public Funds.  Carlet was convicted of 37 counts of Malversation, 38 counts of violation of Section 3(e) of the Anti-Graft and Corrupt Practices Act (Republic Act No. 3019) and 45 counts of violation of Section 89 in relation to Section 128 of Presidential Act No. 1445 (Government Auditing Code of the Philippines).
 "Prejudice to the service is not only through wrongful disbursement of public funds or loss of public property.  Greater damage comes with the public's perception of corruption and incompetence in the government," the court underscored.
 It added that "the crimes would not have been committed if not for their respective positions in the local government of Bagumbayan.  As public officials, it is incumbent upon them to prevent the hemorrhaging of government's coffers.  Lamentably, they even took advantage of the said system to obtain cash advances for their personal benefit.-Jiann A. Padillo