Duterte cast dark shadow on ancestral lands and Mindanao's future-Pasaka
Posted on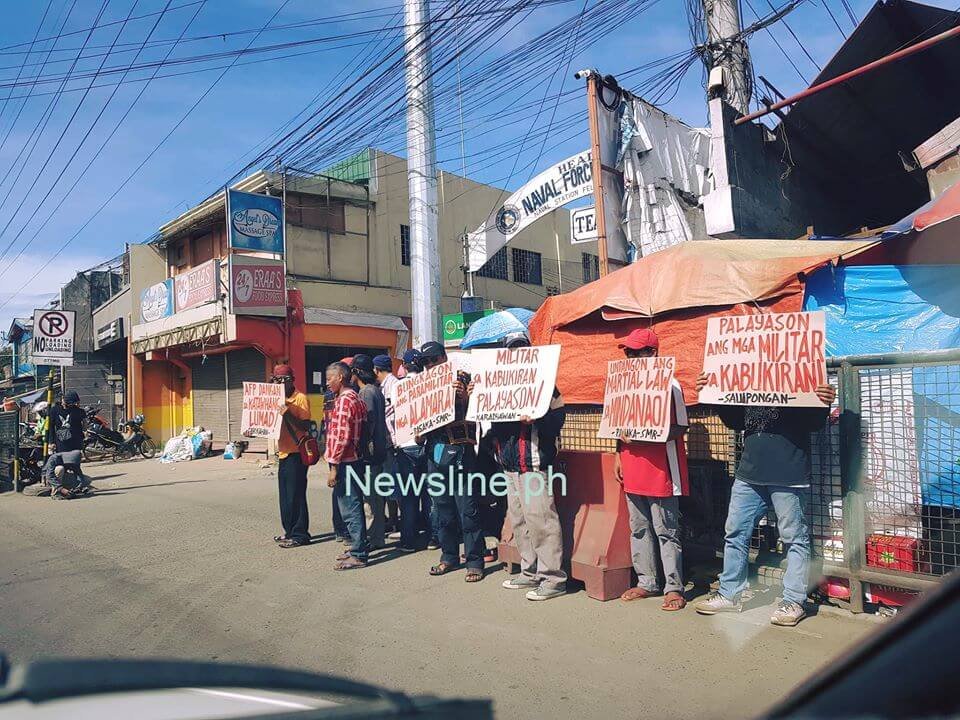 (Press Statement from PASAKA)
DAVAO CITY, Philippines — During Rodrigo Duterte's term as mayor and during the start of his presidency, he brought light to our struggles when promised that we can return to our communities and he will protect our schools and ancestral lands.
But now, that light is gone with his recent words during the so-called Indigenous People's Leaders Summit held at the Armed Forces' EastMinCom headquarters last February 1. There, he told us we should leave our ancestral lands and he will give us shelter and money.
He should now our struggles for our ancestral domain, and the right to education for our next generation and for the communities that are affected by the environmental damages brought by mining, logging and plantations. His offers are a complete opposite to what he promised us before.
Instead, his presence and his pronouncements are like shadows that cast us in fear and alarm, because it shows his monstrosity by selling out our ancestral lands to giant foreign corporations.
He gathered so-called Lumad leaders who are actually "tribal dealers" who possess ancestral domain titles that they will sell to foreign companies, and who recruit paramilitary to harass the Lumads.
These leaders include Joel Unad of the Mindanao Indigenous People's Council for Peace and Development (MIPCPD), and other fake groups such us Supreme Tribal Council for Peace and Development (STCPD), the paramilitary Alamara and many more.
His ties with these fake leaders, along with his threats to bomb our schools, cast a shadow of destruction to the Lumad communities and even to all Mindanao.
Driving us away from our ancestral lands is no solution, as our lands will be sold to giant foreign plantations and mines. It rather creates more problems because of massive displacement and destruction of our environment.
We from PASAKA-SMR, which consist of 338 Lumad groups in Southern Mindanao, call out to Duterte to listen to the genuine voices of the Lumads.
We enjoin fellow Lumads, and our support groups, to defend the environment and our ancestral domain. Let us oppose and block the big shadows falling on us through the light of our unity. We will never sell out the future of our next generation for Duterte, to the fake leaders and to the foreign corporations.-PASAKA-SMR Press statement