Scout Rangers and their last 7 days in Marawi battleground
Posted on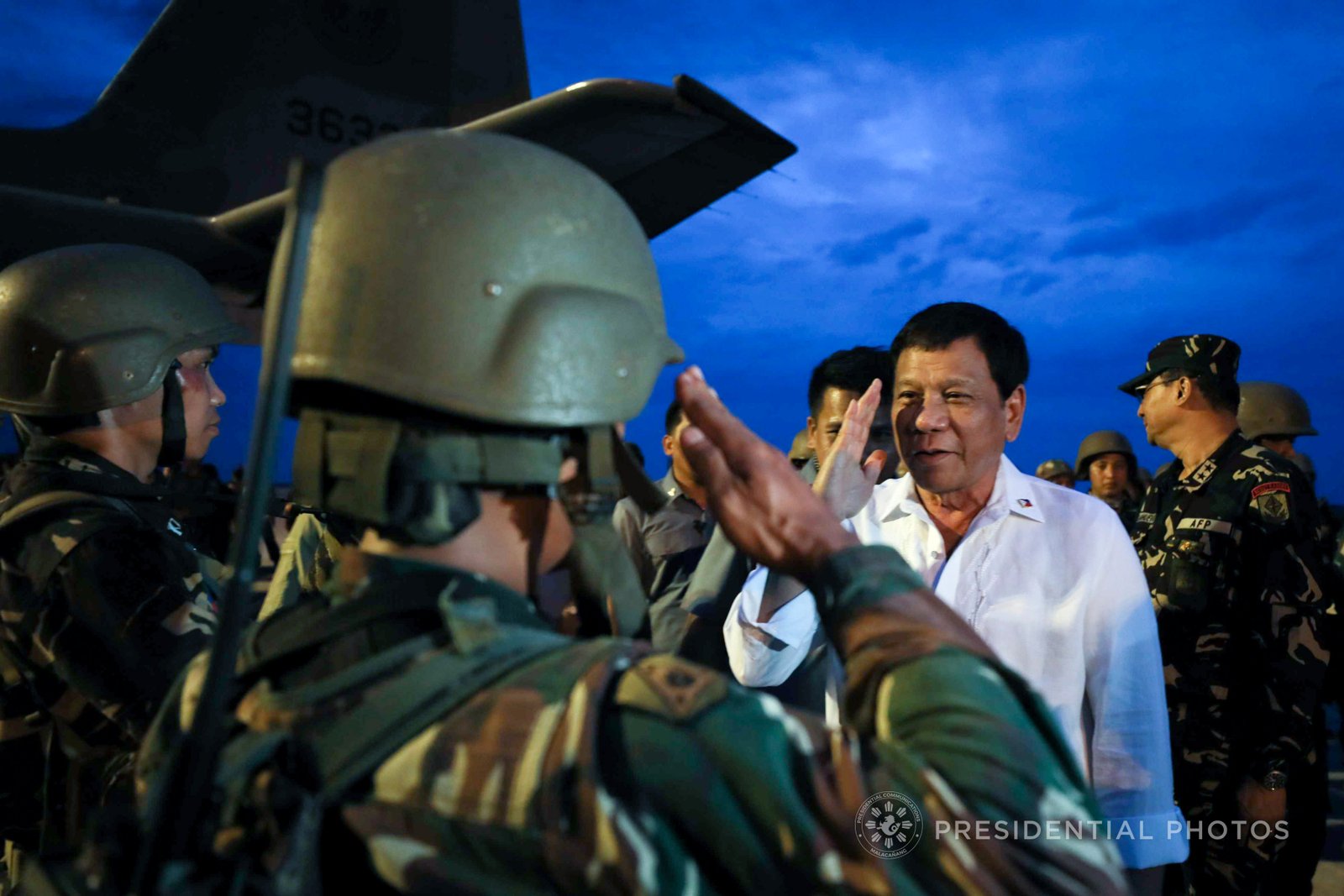 DAVAO CITY, Philippines — Stories about the Marawi siege will now form part in the world history.
Brave and Courageous Filipino soldiers literally  crashed the terrorists  and put an end to  the planned establishment of  Islamic State in Asia here in  Mindanao.
The Marawi crisis did not only define the strong leadership of the 16-month administration of President Rodrigo Duterte but it also showed the dedication, courage and the strenth of the strong men and women behind the Armed Forces of the Philippines who fought the war up to the victorious end.
But what was the life during the final  seven days before defense Secretary Delfin Lorenzana called an end to the battle?
Let's have a look at the pages as posted by the Scout Rangers in their official facebook page "Scout Rangers BOOK"
October 13, 2017
The captions says "Hay, kay sarap maka survive ng isang halos limang buwan na giyera. Para sa magka buddy na Scout Ranger na ito, nagkasubukan ng tapang. Nagkasukatan ng tibay ng dibdib. Nagkaalaman ulit kung ano ang ibig sabihin ng "walang iwanan na samahan."
October 16, 2017
Final hours of Terrorist Omar Maute and Isnilon Hapilon. The commander of the 8th Scout Ranger Company already cordoned the two.
At 1:30 am when one of the terrorists crossed the alley in an attempt to escape the scout rangers were alerted then comes  " boom! kunana. Tumba ang isang terorista. Di nila alam, si Omar Maute na pala yun." Minutes later it was another shot "Tumba din. Di rin alam ng Rangers na yun na pala si Isnilon Hapilon."
"Maya maya, naglalabasan na mga babaeng hostages. Tinakbo nila at sinabi: "sir, sina Isnilon Hapilon at Omar Maute ang mga napatay niyo." Hiyawan, sigawan lahat ng tropa! Di nila akalain na natumba na pala nila ang dalawang leader ng mga terorista. Diyan natapos ang kasamaan ni Hapilon at Maute."
October 18, 2017
He is the  legendary Scout Sniper- Master Janggo. Counting his days to come home. Master Janggo has nine  nice and clean hits siya, kahit butas butas na ang uniform nya (even if his pant was worn out)", every bullet delivered with precision and love to the head of the high-value target.
October  19, 2017
Scout Rangers celebrated the 5th month in Marawi with noodles, sofdrinks and cake and it's alright. The 7th Scout Ranger Company lost seven comrades and some  wounded "kahit nasa Heaven na ang iba nilang kasama at nasa ospital ang iba, simpleng thanksgiving pancit, fights na fights na."
October 21
"We are proud to wave our flag and show the world, we take pride we were able to defend our flag" as they say it "Ipinaglalaban namin ito ng patayan, dugo at buhay man ang kapalit. Para sa inyo mga kabayan sa buong mundo, para sa inyo ang bandila na ito!"
October 23, 2017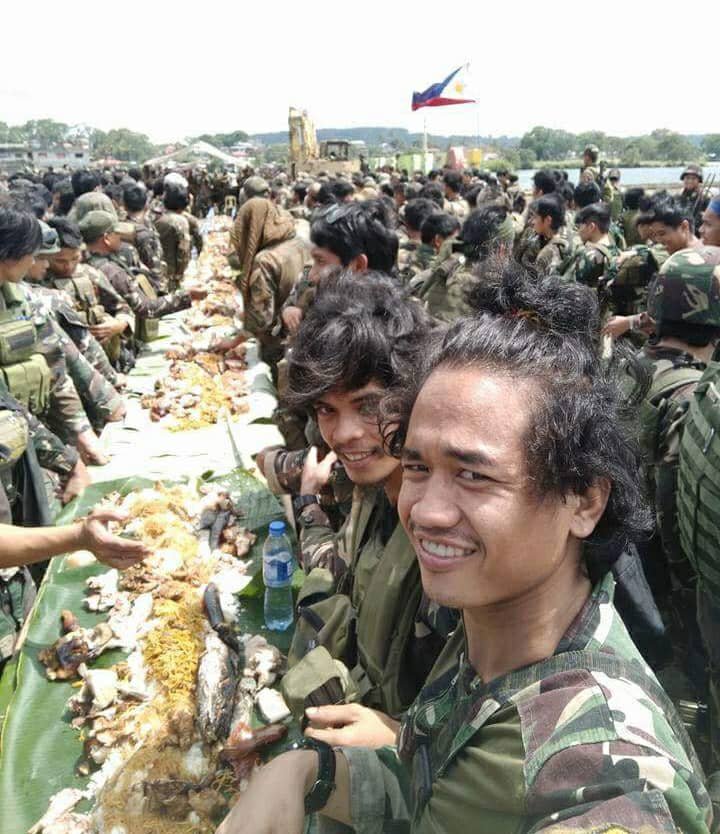 THE VICTORY MEAL.
Yesterday morning, hours before Defense Secretary Delfin Lorenzana announced the end of the Marawi battle. The Scout Rangers Book posted the victory meal with the Philippine Flag as their background.
Truly, every Filipino must be proud of their soldiers who offered life and shed blood to protect this nation.
Grand Salute sir! Truly, we are proud of you.-Editha Z. Caduaya/Newsline.ph