Immigration Officers told: 'Be polite'
Posted on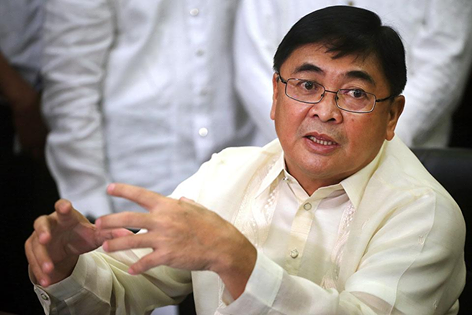 DAVAO CITY (September 25) — "Be polite" !
This was the order given to all employees of the Bureau of Immigration (BI) Officers at the Ninoy Aquino International Airport (NAIA) and other ports of entry who were instructed to be polite and courteous in dealing with passengers while they are on duty.
In a memorandum, BI OIC Deputy Commissioner and Port Operations Division (POD) chief Marc Red A. Marinas reiterated the Bureau's policy enjoining all BI personnel manning the airports' immigration booths to observe proper decorum when conducting the primary inspection of passengers.
The memorandum was issued, as complaints reached the Bureau of Immigration that some of their employees were rude in dealing with clients.
The duty of an immigration officer is to make sure that every client legally departs and arrives in the country and those who were issued Hold-Departure Orders and those who have spurious documents are properly dealt with by the proper authorities.
Marinas directed the Immigration Officers to always "exercise patience and maximum tolerance" as well as the "highest degree of restraint" towards passengers who manifest simple misbehavior that does not pose danger to public safety.
He warned that any Immigration Officer who could be a subject of complaint for being rude shall be issued a notice to explain, and could face disciplinary for violating the code of conduct for BI employees.
Marinas issued the warning after Immigration Commissioner Jaime H. Morente instructed the POD to take corrective action on reports on some Immigration Officers at the NAIA who are allegedly rude to passengers during primary inspection.
Morente ordered POD to see to it that existing directives on proper conduct by Immigration Officers during their duty are strictly observed and implemented.
In his memorandum, Marinas cited a provision in the BI's code of conduct which enjoins bureau personnel to perform their duties with the "highest degree of honesty, morality, excellence, professionalism, intelligence, and skill." It also mandates the employees to extend "prompt, courteousness and adequate service" and be "true to their calling as public servants."
In the same manner, Morente likewise reminded foreigners not to be rude during inspection. "It is against immigration laws to disrespect symbols of the country, including Immigration Officers," said Morente. He said that while they instructed all personnel to exercise maximum tolerance, foreigners who continue their rude and unruly behavior may be subjected to blacklisting.-Editha Z. Caduaya/NewsLine.ph