Butuan ex-mayor may face trial over P15m CT scan donation
Posted on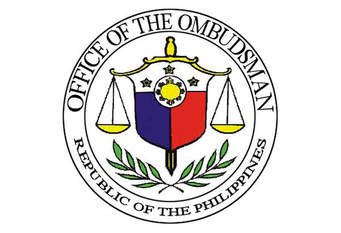 MANILA, Philippines- Former Butuan City Mayor Ferdinand Amante Jr. may face trial over P15M City Scan Donation.
This, after the Office of the Ombudsman probable cause to charge Amante in court for one count of violation of Section 3(g) of the Anti-Graft and Corrupt Practices Act (Republic Act No. 3019) before the Sandiganbayan.
The charge sheet shows that in November 2012, Amante accepted the donation of a 2003 Mobile Siemens Biograph Duo Positron Emission Tomography-Computerized Tomography (PET-CT) scan machine from the World Medical Relief, Inc. (WMRI).
The donation was approved by the Sangguniang Panlungsod with the understanding that the incidental costs would be minimal amounting to P1,512,500.00 only.
It turned out, however, that when the machine was transported all the way from Michigan, USA to Butuan City, it cost the city government P15,485,084.12 in customs duties, freight and other incidental fees.
Amante claimed that the donation was accepted "in good faith in order to equip the Butuan City Medical Center with the revolutionary PET-CT scan machine, a state-of the-art diagnostic equipment for cancer diseases."
The medical equipment arrived in Butuan in June 2013 and after a series of tests and extensive measures, "it was determined that a problem with its computer system existed such that all its software had to be reformatted or reinstalled."
The Commission on Audit (COA) noted that "from 2013 up to the present, the machine remained idle, unutilized and exposed to the elements that contributed to the deterioration of its value, resulting in the loss and wastage of public funds."
In its Resolution, the Ombudsman stated that "the transaction, in spite of its nature as a donation, was grossly and manifestly disadvantageous to the government and should not have been pursued by respondent Amante."
The Ombudsman noted that the very first financial outlay required the city government a hefty P4,655,000.00 for two container vans and special handling costs which already far exceeded the total amount of expenditures expected from the transaction.
Ombudsman Conchita Carpio Morales stated "while there may be truth to respondent Amante's assertion that the cost of acquiring the equipment is nothing compared to the immense benefit that may be gained from it, the same did not turn into fruition, and mainly due to his failure to ensure that the machine was fully functional and pre-tested before allowing its transportation into the country."
Morales emphasised "the huge public expense could have been avoided had Amante, as the local chief executive, exercised such care and diligence warranted by the situation. The fact that the WMRI is willing to replace the machine is beside the point, and even if true, it has yet to materialize despite respondent Amante's claim that it would arrive by the end of April 2016.
Under Section 3(g) of R.A. No. 3019, public officials are prohibited from entering, on behalf of the Government, into any contract or transaction manifestly and grossly disadvantageous to the same, whether or not the public officer profited or will profit thereby.-PR/www.ombudsman.gov.ph