Duterte to Trump : Do not use force in fighting NoKor
Posted on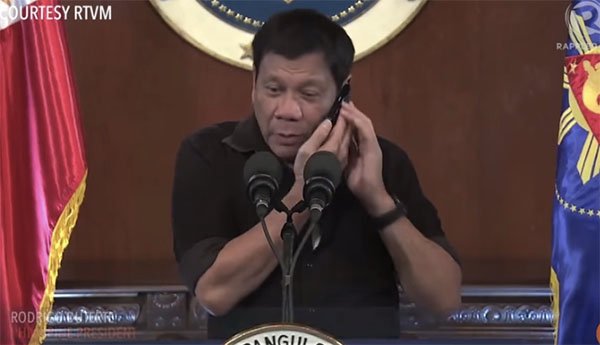 DAVAO CITY, Philippines–President Rodrigo R. Duterte asked United States President Donald Trump not to use force in stopping North Korea's Nuclear Missile launch.
On Monday, Duterte revealed he has a phone conversation with Trump and in the course of their talk he suggested to Trump not to use force in dealing with North Korean leader Kim Jong-un but instead use scare tactics.
"We are as concerned and I supposed that you — you have the persuasive power, you are showing it to him. There has to be a sense somewhere," Duterte told Trump.
Duterte said should the fight between the US and North Korea erupts- Philippines, China and other Asian countries will be affected by the nuclear missiles.
The ongoing display of war armaments and tug-of-war between the two superpower countries worry the ASEAN leaders, Duterte implied.
"Our greatest chance there of getting some dialogue with America and North Korea would be through the intercession of China," Duterte said.-Armando Fenequito r.