Budget Undersecretary, 14 others placed under preventive suspension over PDAF scam
Posted on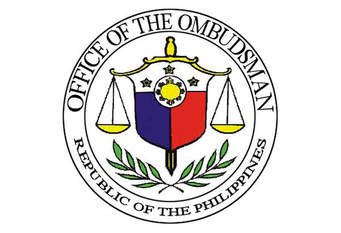 Manila, Philippines– The Office of the Ombudsman imposed a 90-day suspension a Department of Budget and Management (DBM) Undersecretary for operations for his involvement in the multi-million controversial Priority Development Assistance Fund (PDAF).
Undersecretary Mario Relampagos was placed under a 90-day suspension pendente lite by the Sandiganbayan for his involvement PDAF scam of former Association of Philippine Electric Cooperatives party-list Representative Edgar Valdez.
Also suspended were DBM officials Rosario Nuñez, Lalaine Paule and Marilou Bare; Technology Resource Center officials Marivic Jover and Consuelo Lilian Espitritu; ZNAC Rubber Estate Corporation officials Salvador Salacup and Eduardo Nolasco; National Agri-Business Corporation officials Romulo Relevo and Maria Ninez Guañizo; and National Livelihood Development Corporation officials Gondelina Amata, Gregoria Buenaventura, Chita Jalandoni, Sofia Cruz and Ofelia Ordoñez.
"Suspension pendente lite is a measure imposed by the law to safeguard the state while the case is pending and the accused is not penalized per se. Rather, the suspension under Section 13 of R.A. No. 3019 is a mere preventive measure that arises from the legal presumption that unless the accused is suspended, he may frustrate his prosecution or commit further acts of malfeasance or do both" the court stated.
Valdez, Relampagos and the other co-accused stand trial for violation of Section 3(e) of the Anti-Graft and Corrupt Practices Act (Republic Act No. 3019) after investigation showed that Valdez siphoned more than P50 million in kickbacks when he channeled his 2007 to 2009 PDAF to NGOs controlled by Janet Lim-Napoles.-www.ombudsman.gov.ph/pr