AFP pays tribute to soldiers killed, wounded in Marawi City fighting
Posted on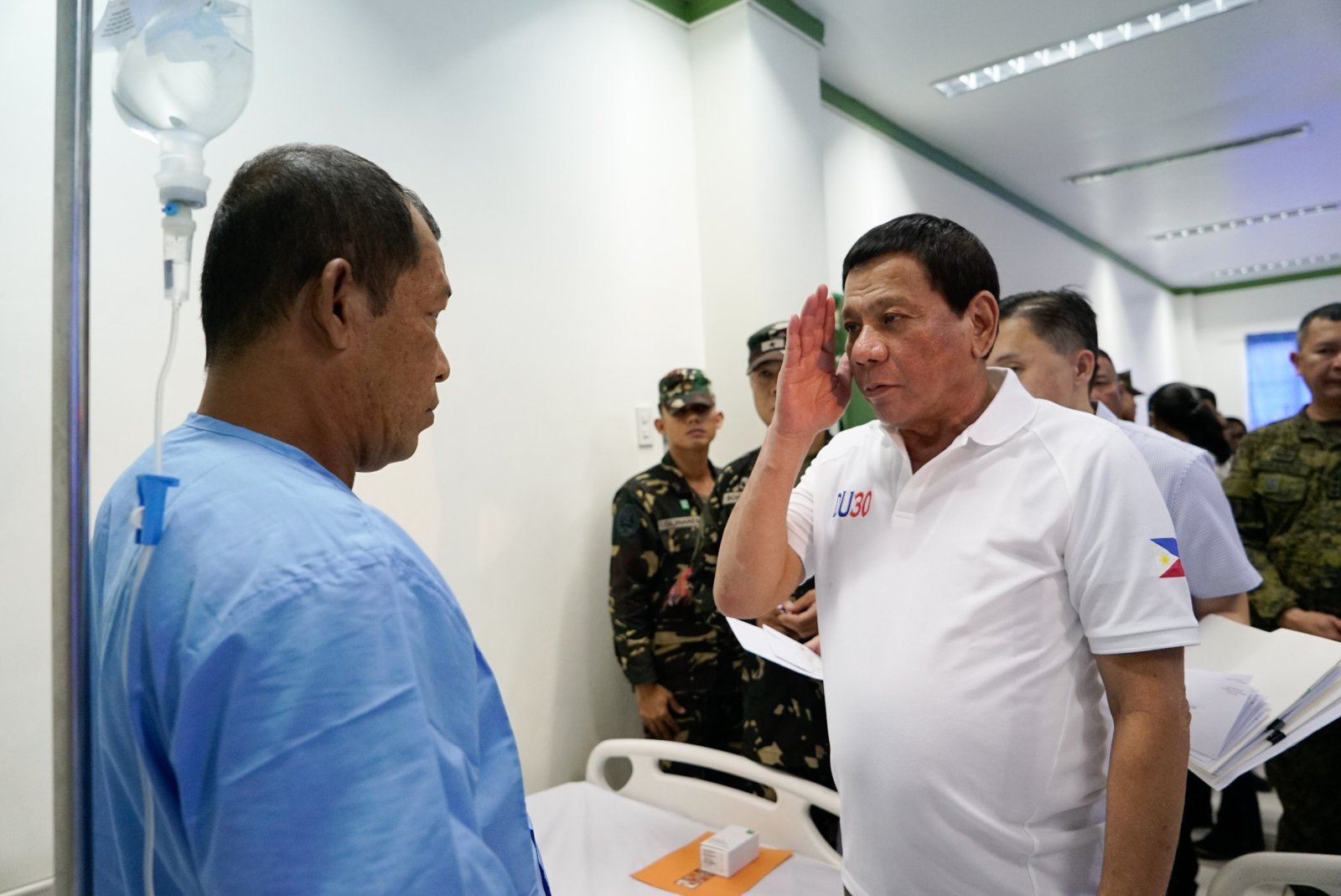 MANILA, Philippines–The Armed Forces of the Philippine (AFP) on Monday paid tribute to the 15 soldiers killed and 61 others wounded in the ongoing clearing operations against remaining Maute Group terrorists still hiding in Marawi City, Lanao Del Sur.
AFP public affairs office chief Col. Edgard Arevalo said "The AFP pays tribute to the 15 soldiers killed-in-action and 61 wounded-in-action in its campaign to clear Marawi of terrorists; rescue non-combatants trapped, recovery of civilian casualties, and restore law and order in the city."
Also killed in the clash were three police officers. Another three were also wounded in the ongoing fighting.
In contrast, 61 Maute Group members have been reported killed in the ongoing operation with 42 of these being confirmed by body count with the remaining 19 being reported by eye witnesses.
Security forces has so far rescued or provided safe passage to 390 civilians. There were reports that more civilians are still trapped in the crossfire.
So far, 19 civilians were executed by the terrorists.
Meanwhile, 37 high-powered firearms including a .50 caliber-heavy machinegun and four low-powered firearms were seized, totaling 41 in all.
The clash started last May 23 after government forces tried to arrest Abu Sayyaf leader Isnilon Hapilon, an ally of the terror group and ISIS representative in the Philippines. (Priam F. Nepomuceno/PNA)