Taguiwalo out but not down
Posted on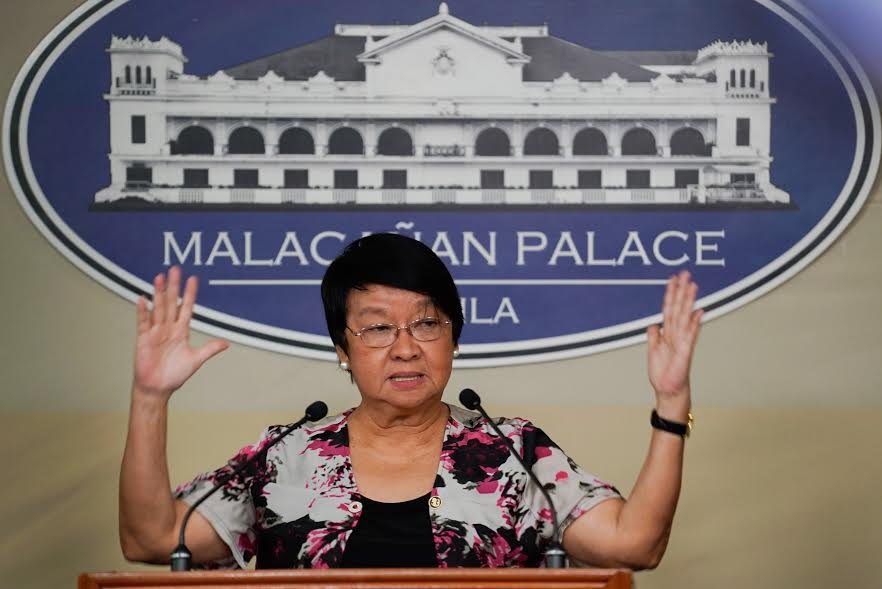 Many people felt betrayed when the powerful Committee on Appointments rejected the bid of Social Welfare and Development Secretary Judy Taguiwalo to get the confirmation.
By her credentials and work experiences, Taguiwalo is more than qualified to sit in the social services department but majority of the committee members believed otherwise, as reasons over rejection remain unknown.
When President Rodrigo Duterte  appointed Taguiwalo last year, the chief executive did not just share powers with personalities perceived  to be left-leaning but he believed she can deliver the real meaning of public service, a thing which Taguiwalo has proven in her short stay.
Luz Ilagan, a professor of the Ateneo de Davao and former Representative in her facebook wall shouted "For a brief shining moment Judy showed us genuine public service."
Early days of her stay at the DSWD, Taguiwalo adopted a hands-off policy among politicians in the distribution of programs and  projects as she opposed to pork barrel funds to be named and implemented under lawmakers  saying everything in government in people's money.
Early this year, Taguiwalo made public her opposition to the executive's tax reform package.
The two major issues, could have caused her rejected, as she puts it.
She told reporters  "What more could they ask from me? I did not steal money."
Majority of the members of the Commission on Appointments (CA) voted against Taguiwalo, according to Davao Oriental Representative Joel Almario, who led the confirmation hearings.
After hearing the rejection, a composed Taquiwalo left the Congress, a picture of a woman whose battle is yet to start.
Taguiwalo is still awaiting words from the President as to who will take charge the agency pending appointment of her successor for the turn-over of documents to take place.
As she left the portals of the DSWD, Taguiwalo knew an unfinished tasked  is also left undone– as she was waiting for the action of the President about cases of corruption which she brought before him.
Ending corruption which has been systemic and historical in the country is not that  easy, it cannot be done by the president alone.
Ending corruption in government needs a concerted effort among peoples who really wanted CHANGE as in CHANGE.
When news broke off that Taguiwalao's appointment was rejected, the social media was flooded  with angry messages and words  disgust, but it was over, nothing can be done as far as government is concerned.
But  those who rejected Taguiwalo's cannot claim victory over her defeat, as people appointed  Taguiwalo– the  social services secretary of the masses, a position not won in an election but achieved via genuine public service.
Taguiwalo is taking pride as she claims to be leftist– while those who rejected her are the so-called rightist or claiming to e righteous- but everyone knows when Manay Judy stayed at the DSWD, she served everyone because she knows — HER HEART IS AT THE CENTER OF HER BODY, where sincere public service emanates from.
Good luck manay Judy to the next level of public service.
By now, Taguiwalo is OUT but SHE IS NOT DOWN.