Prism
Posted on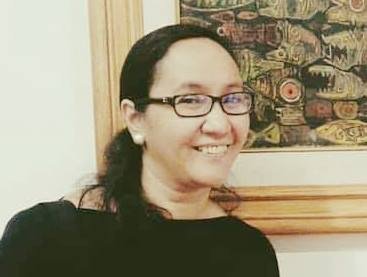 What is the most important thing that you could do for yourself even for just a few hours each day?
It could be setting aside time to walk around and keep those beautiful muscles moving, before idly starting the day in front of the work desk.
It could be gifting yourself with an hour just to contemplate on the beauty of the morning, listen to the sound around and feel the cool morning breeze.
It could be tackling the most difficult thing that you had been holding off—that passion to just create but could not find the time to flow with.
Even just for a few hours a day.
How about loving yourself more each day rather than running around to fill up the emptiness inside?
How about doing the things that light you up and make you feel truly alive?
What about crafting time to rest more, in between the hustle and bustle of the day? Or learning the discipline of not just carrying it on but more importantly on knowing when to stop, unplug and recharge.
How about learning to listen to our body and honoring it with proper care—physically, spiritually and mentally and taking the best care for ourselves so that we can also give more to others?
Renewing our energies takes a deliberate practice of being gentle to ourselves and knowing that at a certain point, we have done more done enough.  This could be easier said than done.  In an era of wellness and self-care, most of us are still grappling with issues on setting healthy boundaries and learning the rope on clearly communicating what we want, asserting what we need and upholding our own beliefs and values without being hostile to those we interact with.
Anger and resentment have become the primed way that often, it is hard to accept and even actively listen to those with differing views.  Scroll through your social media account and one will get the deluge of hate posts as if hostility and passive-aggressive stunts are the best way to live.
It pays to be mindful to the gifts that are given to us and on how we respond to it.  We can always choose love, self-care, and gentleness by only picking up those that work for our best interest and mental health.
We can opt not to carry around the baggage of the people around us, and focus only on how to improve and evolve positively through life.
What is it that we can drop from our lives every day?   How we can we distinguish from the urgent and give more time on the more important?
For a minute, could we give time for ourselves and ponder on the why behind our priorities?  Email comments to roledan@gmail.com