NorthCot Vice Gov dismisssed over PDAF scam
Posted on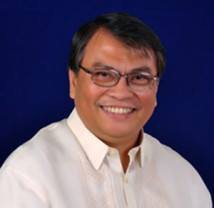 DAVAO CITY — The Office of the Ombudsman has ordered the dismissal from service of North Cotabato Vice Governor Gregorio Ipong over the PDAF scam.
The Ombudsman found probable cause to order the dismissal Vice Governor Gregorio Ipong.
Ipong along with former Technology and Livelihood Resource Center Director General Antonio Ortiz; former TLRC Deputy Director General Dennis Cunanan; then-TLRC employee Marivic Jover; and Alfredo Ronquillo who was from the non-government organization (NGO) Aaron Foundation Philippines Inc. (AFPI) are indicted for graft.
Ipong and four others are perpetually disqualified from holding public office, after it found him administratively liable for grave misconduct and conduct prejudicial to the best interest of the service.
Ipong who once sit as Representative of the Second District of North Cotabato, now Vice Governor is facing graft charges s after the Office of the Ombudsman found basis for filing before the Sandiganbayan graft and malversation over alleged irregularities in the disbursement of his P10-million PDAF in 2007.
Jover was also ordered dismissed.
While the Ombudsman's ruling that found probable cause for filing the cases is subject to a motion for reconsideration, its order for the dismissal of Ipong and Jover from the service has immediate effect.
The Office's field investigators found that in 2007, the Department of Budget and Management released P10 million as part of Ipong's PDAF for livelihood projects in the province's second district.
Documents obtained by the Ombudsman showed that Ipong allegedly endorsed and identified AFPI as NGO-partner with the TLRC as implementing agency.
The same documents showed that the sum was released in full in a single tranche "despite the [AFPI's] non-submission of any project implementation and disbursement reports," and that the NGO "was also of dubious track record."
According to the Ombudsman, AFPI was not qualified to implement the livelihood project and allegedly had no business permits from 2004 to 2009. The NGO's listed business address was also located supposedly in a vacant lot used for equipment storage.
Further, the Ombudsman alleged that AFPI's capital stock was only P68,000 and that the latter's net savings and net losses in 2006 to 2007 was P750 and P5,840, respectively.
Ipong denied the charges and said "the amount was coursed through AFPI based on the national ten-point agenda of the government at the time" adding that "he was not in charge of the subject funds but was a mere endorser of the livelihood project."
Ombudsman Conchita Carpio-Morales citing Supreme Court Jurisprudence stressed that "under the Congressional Pork Barrel System, it is the legislator that exercises actual control and custody of the PDAF share allocated to him by appropriations statute."-Newsline.ph