Sinulog 2017: 5,000 police deployed to secure Cebu
Posted on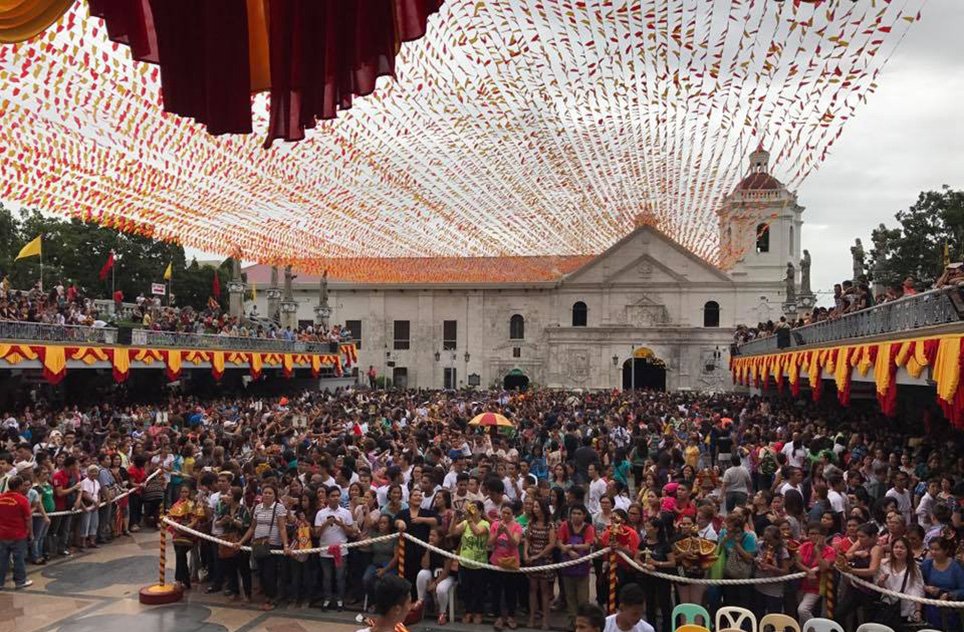 CEBU, Philippines — After the bombing in the neighboring island of Hilongos, Leyte, about 5,000 police officers are not taking any chances in securing Sinulog, the biggest festival in the Philippines.
"The security plan (for the Fiesta Señor and the Sinulog) is in place," he said during a joint press conference in Cebu on Tuesday, January 3.
Taliño told those planning to go to Sinulog not to bring backpacks and to instead use transparent bags for security reasons. The grand parade is scheduled to take place on Sunday, January 15.
"I will not fool Cebuanos with any assurance because I have none to give," Cebu City Mayor Tomas Osmeña told reporters earlier this week. The bombing in Hilongos injured over 30 people.
Joining the parade are also 8 Miss Universe contestants, who will join the float of Okada Manila, the new hotel where the contestants are staying. Sinulog foundation organizers announced this earlier in the week during a press conference, although they didn't name which contestants would be joining.
Taliño had also sought support of the Muslim community in Cebu in helping monitor the island for security threats. "I ask for your help in securing peace and order," he asked leaders in a pre-Sinulog coordination meeting.
The annual celebration is dedicated to honoring the child Jesus or the Señor Santos Niño. The image was brought to the island by Ferdinand in Magellan in 1521. The Sinulog has been celebrated every year since the 1980s.
Many foreigners and Filipinos from other cities and provinces flock to Cebu to join the celebration during the week. Last year, a stampede took place due to unruly drunk revelers, injuring dozens of festival-goers.
Osmeña, however, warned that such behavior would not be tolerated this year, implementing a liquor ban along the parade routes. "We cannot have several hundred people running around wild," Osmeña said.
More security will also be added in areas of convergence including the Basilica Minore del Santo Niño, where novena masses are being held, malls and other areas where events are taking place.