Project NOAH: The Inside Story
Posted on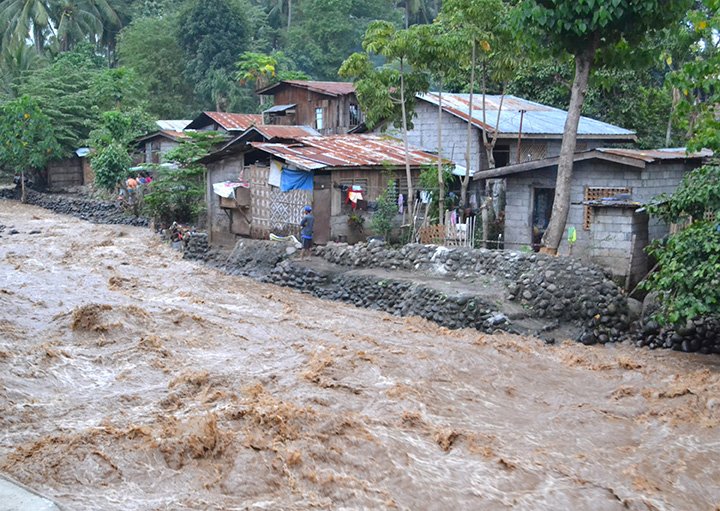 Before the month of January ended, there were several stories that hit the headlines. One of them was the cessation of Project NOAH, which stands for Nationwide Operational Assessment of Hazards.
When Secretary Emmanuel Piñol of the Department of Agriculture (DA) heard about it, he commented: "This would be a disaster especially now that the country experiences one flooding after another."
He said that his department needs Project NOAH and he will do everything to save it. "Initially, I will talk to President Rody Duterte and ask him to allow the DA to take over Project NOAH," Piñol wrote in his Facebook wall.
Now, let's hear the inside story straight from the Department of Science and Technology, which funded the project:
In the aftermath of Typhoon Sendong in 2011, former President Benigno S. Aquino III called for "a more accurate, integrated, and responsive disaster prevention and mitigation system, especially in high-risk areas throughout the Philippines." In response, the Department of Science and Technology (DOST) scanned all available technologies and expertise to come up with a flagship program that addressed the nation's needs before, during, and after disasters.
At that time, there were three ongoing DOST-funded independent projects that related to disaster, namely ClimateX, Weather Sensors Development, and Disaster Risk and Exposure Assessment for Mitigation or DREAM. Upon the directive of then DOST Secretary Mario G. Montejo, these three projects were consolidated, and likewise three more projects were approved to form Project NOAH which had Dr. Mahar Lagmay as executive director. These three new projects were: 1) Storm Surge (under PAGASA), 2) Landslide, and 3) WebGIS.
These projects, working together and sharing data among themselves, became the core of DOST's flagship program called the Disaster Risk Reduction/Climate Change Adaptation (DRR-CCA) which then Secretary Montejo called the NOAH Program.
This program, with a budget of P6.4 billion, is now beefed up with 19 components, including the original six projects plus DREAM-LiDAR, 3-D Mapping, FloodNET, Landslide Sensors Development, and Hydro-Met Sensors Development, among others.
Among NOAH Program's missions were to undertake disaster science research and development, advance the use of cutting edge technologies, and recommend innovative information services in government's disaster prevention and mitigation efforts.
NOAH Program had a multi-disciplinary approach in developing systems, tools, and other technologies that could be operationalized by the government to help prevent and mitigate disasters. It also partnered with the academe and other stakeholders to accomplish its objectives.
As a Grant-In-Aid project of the DOST, the NOAH Program, as well as its components, all had starting and completion dates, and deliverables, among others.
The NOAH Program started in 2011 and most component projects were completed in 2015, including Project NOAH.
Project NOAH was a success, and its popularity prompted the Department of Budget and Management to label all succeeding DOST DRR/CCA projects as "Project NOAH/NOAH Program."
According to the press statement, when Project NOAH was completed in December 2015, DOST would transfer all the technologies that the project developed to the country's weather bureau – the Philippine Atmospheric, Geophysical and Astronomical Services Administration or commonly known as PAGASA.
After all, PAGASA has the mandate to "provide protection against natural calamities and utilize scientific knowledge as an effective instrument to insure the safety, well- being and economic security of all the people, and for the promotion of national progress."
As such, PAGASA "is the government's prime end-user for all technologies generated by Project NOAH and similar initiatives," DOST said, adding that the country's weather bureau is not the sole agency that can use the said technologies as these are open to all institutions and offices that need them.
As early as 2015, then Secretary Montejo already created a committee through a special order that specifically directed PAGASA and Project NOAH personnel, including Dr. Lagmay, to start the transfer of developed data and tools to PAGASA.
"The start of the transfer process was again agreed upon in a meeting on November 28, 2016 with Dr. Lagmay, DOST officials, and PAGASA," the press statement said.
On January 30, 2017, a press release on Project NOAH quoted the new DOST Secretary, Fortunato T. de la Peña, who said the "results are useful and should be institutionalized in regular government agencies whose mandates cover these areas."
In 2016, Project NOAH had yet to complete the transfer to PAGASA so Dr. Lagmay was advised to propose a transition project to facilitate the transfer of technology. Dr. Lagmay then proposed the project called ISAIAH or the Nationwide Operational Assessment of Hazards: Integrated Scenario-based Assessments of Impacts and Hazards, which was approved in March 2016.
Now, here's the rest of the inside story:
Upon the project's approval in DOST-PCIEERD's Governing Council, Dr. Lagmay was directed to transfer to PAGASA the tools developed by the Project as one of its deliverables. This included the training of PAGASA personnel on the new tools developed.
Towards the end of project ISAIAH, Dr. Lagmay was not able to facilitate the transfer so he made a request for extension dated Nov. 11, 2016 but received by DOST only on December 19, 2016. The submitted documents did not include financial reports, proposed work plan, and target activities for the extension, among other requirements and, therefore, the request has not yet been deliberated upon.
All personnel of Project NOAH and ISAIAH are contractual staff and therefore co-terminus with the project. However, DOST, in good faith, recognizes the importance and value of the experts trained under Project NOAH and they should be recruited in government agencies to continue the good work that they have been doing in the past.
A transition project under PAGASA will be able to absorb many of the Project NOAH personnel. This is in line with the recently passed PAGASA Modernization Law. In addition, the establishment of the National Space Agency will likewise require personnel with the skill sets of some of the NOAH personnel and they should apply there as well.
The inside story ended with this statement: "The Project NOAH has developed many tools, generated important data, and trained a new crop of disaster scientists. The service that NOAH provides must be made a permanent fixture in mandated agencies, and this has been the core objective of the project from the very start. Young and highly trained scientists must also be encouraged to join government service. Holding back on the expected delivery or even promise of technology and knowledge transfer is denying the Filipino people of better weather forecasting and disaster risk assessment services."
Meanwhile, Senator Loren Legarda, who chairs the Senate Committee on Finance, said of the completion of Project NOAH: "We are making headway in improving disaster preparedness in the country and the Project NOAH has been helpful particularly in providing accurate information and timely warnings to our agencies and communities. The completion of the Project should signal better prepared agencies in dealing with disaster risks."