House passed Death Penalty Law
Posted on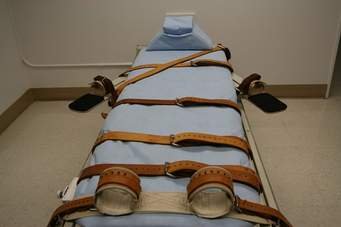 MANILA, Philippines (MARCH 2) – On Ash Wednesday, the House of Representatives approved on second reading the bill for reimposition of the country's death penalty law.
House Bill 4727 was passed via viva voce past 7:30 p.m.
The house took two hours to cater to the amendments which the members wanted to include in the bill.
Majority Leader Rodolfo Fariñas moved to close the period of amendments.
Four lawmakers who are against the bill tried to introduce amendments but the majority did not accept any. As it is now, the bill seeks to impose death penalty on seven drug-related crimes, including:
*importation of dangerous drugs;
*sale, trading, administration, dispensation, delivery, distribution and/or transportation;
*maintenance of a den, dive or resort for drug activities;
*manufacturing of dangerous drugs;
*cultivation or culture of plants classified as dangerous drugs, or are sources thereof;
*unlawful prescription of dangerous drugs; and
*criminal liability of a public officer or employee for misappropriation, misapplication, or failure to account for confiscated, seized, or surrendered dangerous drugs.
The initial versions of the bill sought death for those convicted for such diverse heinous crimes as rape and plunder.
While mere possession of dangerous drugs has been removed, this amended version includes heftier punishment for crimes meted with reclusion temporal, or imprisonment of 12 to 20 years), elevating penalty to reclusion perpetua to death.
Ash Wednesday
The bill was passed on Ash Wednesday, a day which starts the 40-days observance of Lenten Season among the Catholics.
Among those who proposed amendments were Deputy Speaker Rolando Andaya, and Reps. Edcel Lagman (Albay), Rodante Marcoleta (1-SAGIP Party-list), Harry Roque (Kabayan), Rav Rocamora (Siquijor), Tom Villarin (Akbayan), and Arnolfo Teves Jr. (Negros Oriental).
Lagman said "You know they have killed our Constitutional right to freely express our views… We were from the very start against the death penalty bill, and they should have expected our amendments."
House justice committee chair Rey Umali, who stood as the bill's sponsor, registered an "omnibus rejection" of Lagman's proposal, which then prompted questions over House rules, and eventually a demand for a second roll call.
From 229 lawmakers at the first call, 227 responded at the second round, after which leaders agreed to divide the House on the opposition's repeated motion to go for nominal voting.
The said motion lost, with only 28 solons standing up for it—short of the 46 votes needed. House leaders then rushed through closing the period of amendments, and putting the measure to a vote.
"In the history of Congress – I've been here since 1987 – I have not experienced this inordinate muzzling of members of the House," Lagman told reporters after a majority of his colleagues gave their approval to House Bill (HB) Number 4727 through viva voce voting.
During the period of amendments prior the vote, Lagman tried several times to propose amending every line imposing the punishment of "reclusion perpetua (life imprisonment) to death" to "reclusion temporal (12 to 20 years in prison) to reclusion perpetua."
One minute after the House officially closed the period of amendments, they also approved HB 4727 on 2nd reading.
The measure is expected to be passed on 3rd and final reading by Wednesday, March 8.- Editha Z. Caduaya