Duterte breaks ground for Php700-million drug rehab in Bukidnon
Posted on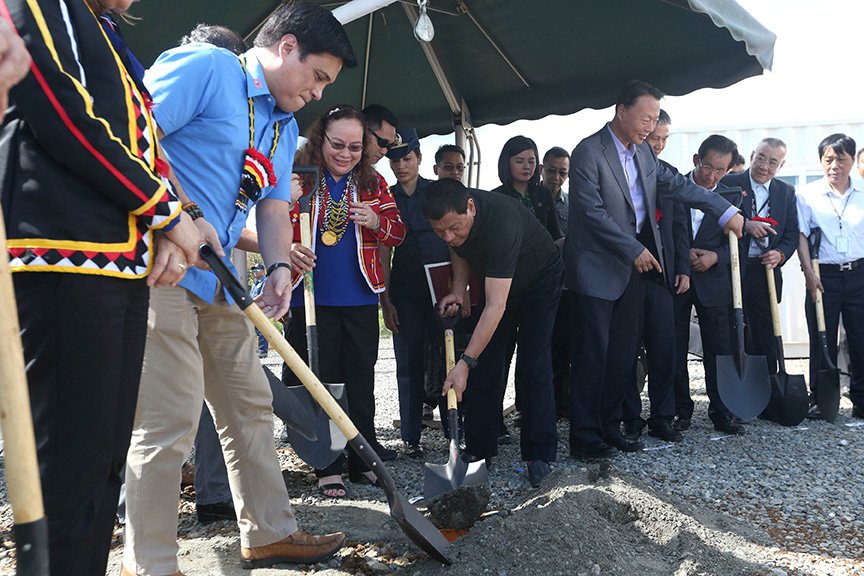 MALAYBALAY CITY, Bukidnon  — President Rodrigo Duterte on Saturday led the groundbreaking of the Drug Abuse Treatment and Rehabilitation Center (DARTC) here.
The P700-million drug rehabilitation center will soon rise in a five-hectare land in Malaybalay City, Bukidnon, which was donated by the city government.
The rehabilitation center can accommodate up to 5,000 people.
In his speech during the groundbreaking ceremony  Duterte encouraged the illegal drug dependents to surrender because they "cannot discern what is right and what is wrong" when they are into such illegal activity.
"Do not deprive us of the next generation of Filipinos because we need them to run the country, to be the fathers and mothers of our children so that the Philippines can continue until kingdom come," Duterte said.
"You don't have future in drugs, you better stop it now!," he emphasized as he promised to do his best to preserve the youth and the Filipino people.
"Just public interest and I am ready for anything. I will be. I am a worker of the government and I will serve you, and serve you and serve you faithfully," he stressed.
"It does not matter what document you'd want to… and I said if it comes to the interest of my country, so be it. It will be done," Duterte said.
This as Duterte recognized the help from China for what they have promised the Philippines and for "all of their goodness" that they have shown to the country.