China to fund two more drug rehab centers in Mindanao
Posted on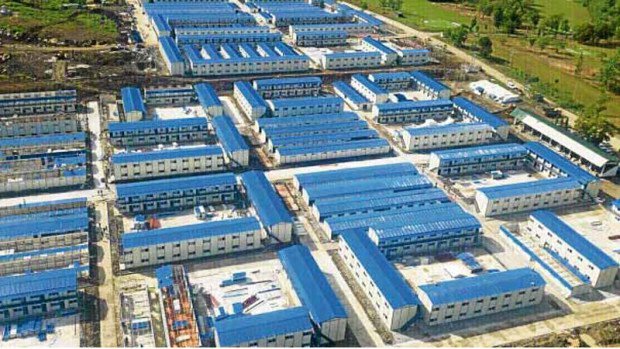 DAVAO CITY – Two more drug rehabilitation facilities will be built in Mindanao, with one targeted to be constructed this year.
The two multi-million rehabilitation center will be funded by the Chinese government.
Sarangani Gov. Steve Chiongbian Solon during the signing ceremony held at the Department of Health Central Office in Manila, said the provincial government has pledged to acquire the three-hectare land in Barangay Kawas in Alabel town, required for the project.
Of the two, one will be constructed ahead in Sarangani province within the year.
Dr. Arvin Alejandro, the Sarangani provincial health officer said the memorandum of agreement for the construction of the facility was signed by Philippine and Chinese officials in Manila.Beijing was represented by Jin Yuan, the economic and commercial counselor of the Chinese Embassy in Manila while the Philippine government was represented by Health Assistant Secretary Elmer Punzalan.
Solon revealed the P350-million drug rehabilitation facility would have a 150-bed capacity and would also include a recovery clinic.
"(It) has been targeted to be constructed this year," he said, adding that Chinese engineers from the Shanghai-based Tongji University had inspected the possible site.
"It will be a DOH-operated and managed facility to cater to drug dependents from the (Central Mindanao) area," Alejandro said.
The other rehabilitation will be constructed inside an army camp in Prosperidad, Agusan del Sur.
Chinese engineers conducted an on-site inspection last February for the P700-million drug rehabilitation facility .
The proposed facility will also serve as halfway home which will serve as clinic for residents undergoing treatment.
The upcoming facility will complement the existing Outpatient Drop-In Center (ODIC) within the Capitol complex; and the Residential Treatment and Rehabilitation Center (RTRC) at the headquarters of the Army's 401st Infantry Brigade.
The ODIC is managed by Mark Larry Chua, an international drug addiction therapist, while the RTRC is being run and operated by the Agusan del Sur government.