Duterte regrets: "My mother didn't see me becoming president"
Posted on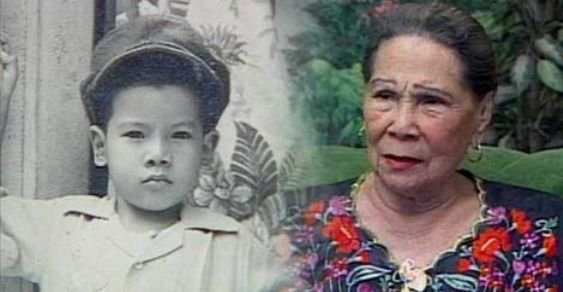 MANILA, Philippines –"She did not see me becoming President," an emotional President Rodrigo Duterte said during the culmination night of Women's month at Malacañang Friday, March 31.
"It was my mother who have faith in me," says Duterte to the women crowd during the culmination night of Women's month at Malacanang.
During his speech Duterte shared his life with his mother who passed away in 2012.
His only regret, "Nakita man lang sana niya na naging Presidente na ako, nakita man lang sana niya na narating ko ang lugar na ito, maganda pala, pero hindi din siguro siya maniwala, eh, ako nga."
(Wish she would have witnessed me becoming President, She should have seen me reaching this place, it's beautiful, but I guess she would not believe, even me, I still couldn't)".
"The sacrifices that she has to endure because she was working for all of us. That is why – I am not trying to marginalize my father – but I've always been close to my mother; she was the one who stood by me," he narrated.
It was through the active involvement of her nanay which ushered him to politics.
Being active during Davao's Yellow Friday Movement against the late President Ferdinand Marcos, Nanany Soling was recognized and was offered OIC Vice Mayor by then President Corazon Aquino.
But his mother instead nominated him for her post, which marked the beginning of his political journey.
In his lowest moment, Duterte visits the tomb of his parents to seek guidance.
During childhood, the president admitted he was a flighty son, who caused headache to his mother.
When he dies, Duterte wants his ashes placed in an urn beside his mother's tomb as refused to occupy a space at the Libingan ng mga bayani.