Duterte tops TIME 100 online poll
Posted on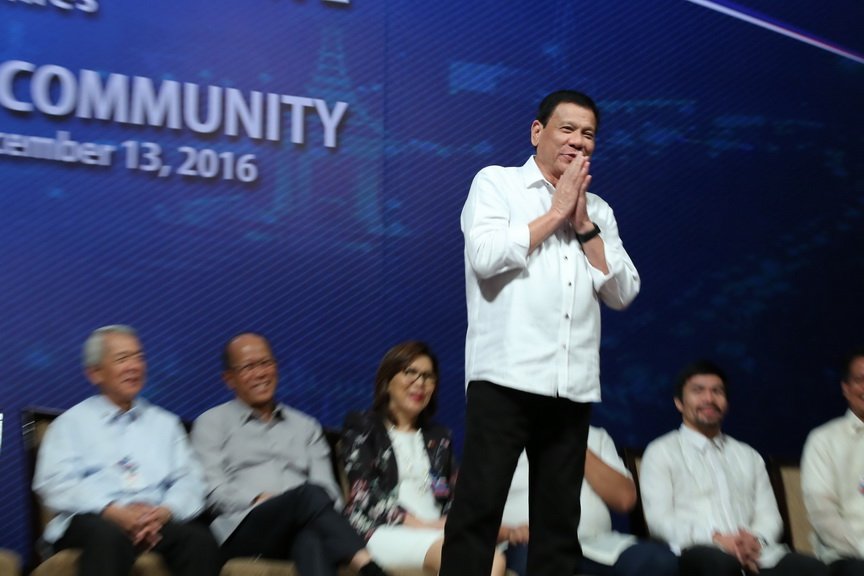 MANILA, Philippines (April 2)–President Rodrigo Duterte is keeping the lead over other world leaders and celebrities in the TIME 100 online poll.
As of  early Sunday morning (Philippine time), Duterte was leading the online poll with 5 percent.
Duterte is followed by Russian President Vladimir Putin, Canadian Prime Minister Justin Trudeau, Pope Francis, Microsoft co-founder Bill Gates, Facebook's Mark Zuckerberg, who all got 3 percent.
Donald Trump, Duterte's US counterpart, is listed at the seventh spot with 2 percent.
The shortlist of TIME 100 candidates was released for the online poll LAST March 24.
Duterte has attracted global attention for tough stance against drug offenders. His administration's drug war has been criticized by international human rights groups and United Nations officials due to the high number of drug-related killings in the country.
Duterte who has been lukewarm about awards given to him thanked the Filipino people around the world who voted for him to top teh online poll for TIME 100.
TIME 100 is a yearly poll which features the most influential people in the world.
The online voting will end until   April 16 and the official list will be released on April 20.
TIME said its editors will choose the final list of honorees, but it wants the readers to share their choices.