Top CARAGA NPA surrenders
Posted on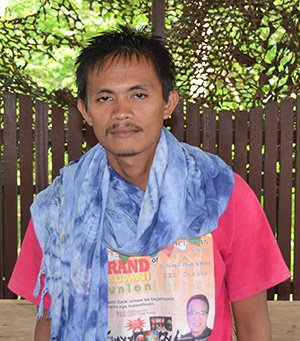 AGUSAN del SUR, Philippines(APRIL 4) – A top officer from the revolutionary command of Caraga surrendered to the Philippine Army Sunday, April 2.
Col. Cristobal N. Zaragoza, commander of the army's 401st Infantry Brigade said the surrender of Emelito Camino aka Ka Puma, is due to the relentless pressure exerted by the 402nd Brigade and PNP in Surigao and Agusan to him.
Ka Puma who surrendered last Sunday April 2 , according to Zaragoza is willing to face his criminal cases and hopes that his surrender will mitigate his legal cases.
"He cited hardship and disillusionment with the NPA as reasons for his surrender," he added.
Camino used to be the commanding officer of sub-region Sentro de Grabidad of the North Eastern Mindanao Regional Committee of the NPA operating on the tri-boundaries of Surigao del Sur and Agusan provinces.
He wants to be an example to his sub-commanders to pursue with their surrender plan after he has proven that no maltreatment is committed by government forces to those who surrender contrary to the stories told them by their older cadres, the military added.
He was with the NPA for 14 years where he earned several Warrants of Arrest including those for Murder Cases for the atrocities they committed. He revealed that his being with the NPAs left him no chance of being with his wife and 3 kids who are also hard-up after the NPAs failed to give their promised monthly support to his family. He also bared that "most of his comrades are already thinking of laying down their arms at an opportune time as they accordingly believe that the Duterte administration is their best chance to have a peaceful life.
The release added "As top ranking NPA, he accordingly saw how corruption is in the NPA by citing top ranking leaders pocketing extorted money from the businesses and farmers."
Army Maj. Gen. Madrigal of the 4th ID congratulated the two Brigades, the CARAGA PNP and the Intelligence Units of the Army. He instructed them to prepare for the influx of surrenders as Ka Puma has a following in the NPAs in CARAGA.