Interim ceasefire with NDF not yet effective: Dureza
Posted on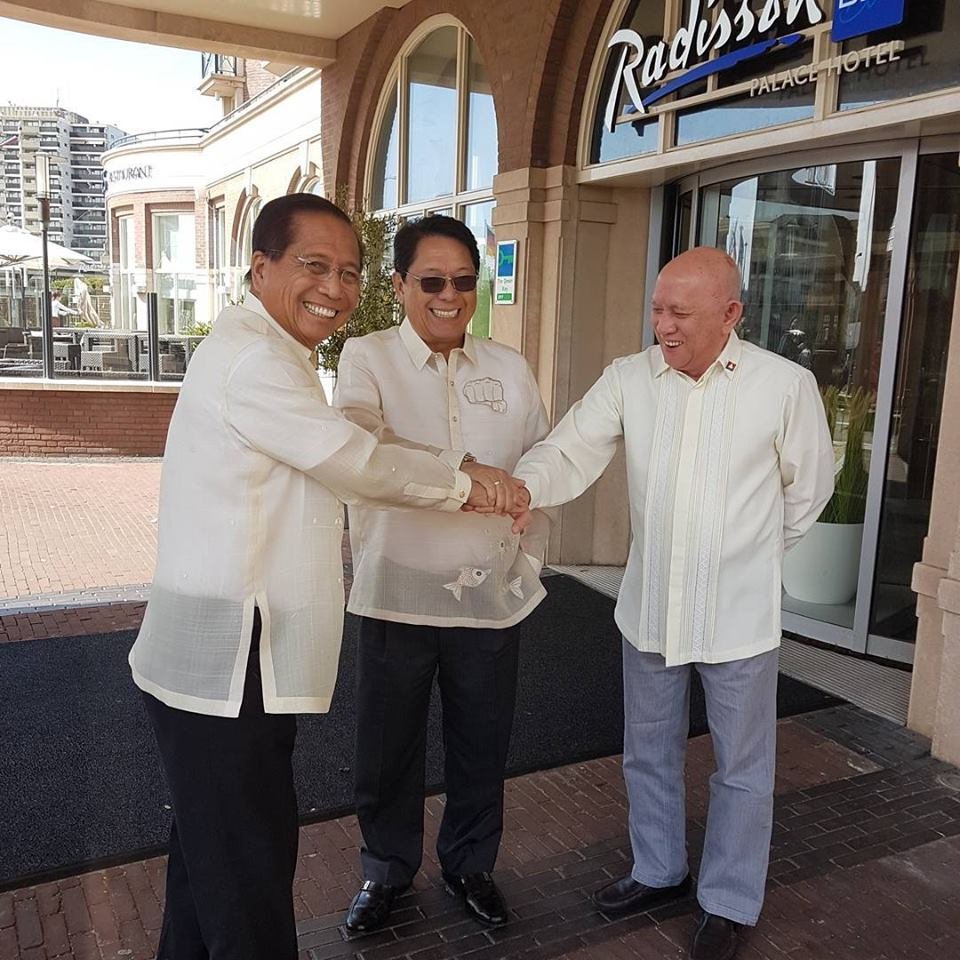 MANILA, Philippines – The government of the Philippines (GRP) and  the National Democratic Front of the Philippines (NDFP) has yet to sign a ceasefire agreement.
Presidential Adviser on the Peace Process Secretary Jesus Dureza Monday, April 10  said "there is no ceasefire in place yet until enforceable grounds rules are agreed upon".
Both parties had agreed on an Interim Joint Ceasefire (IJC) but they have yet to set the ground rules to render it implementable.
"We signed interim joint ceasefire After 3 days of not-so-easy exchanges and difficult meetings, the GRP and NDFP panels, a document where the two sides agreed to a joint interim ceasefire agreement that is NOT YET effective but will be operationalized and implemented as soon as the guidelines, rules and mechanisms are mutually agreed upon by both sides," Dure za explained.
The details will still be subject of meetings soon after the two sides go back home. The next round of talks is tentatively set at the end of next month May.
Dureza explained that the guidelines should govern the presence of armed elements of either party in local communities, the designation of buffer zones, the definition of prohibited, hostile and provocative acts, and the possible creation of a neutral monitoring body.
Even as the ceasefire has yet to take effect, he said, the parties agreed to designate the Chief Negotiators Secretary Silvestre Bello III for GRP and Fidel Agcaoili for the NDFP to ensure a peaceful environment conducive to the continuation of the peace process.
According to Dureza, the Ceasefire Committee has commenced discussions on the ceasefire ground rules in the Netherlands and will continue without delay when the members of the committee return to the Philippines.
"The interim ceasefire shall become permanent when the Final Peace Agreement shall have been signed, which will usher the end of hostilities and disposition of forces," Dureza said.