Poorest regions take Billions infra projects
Posted on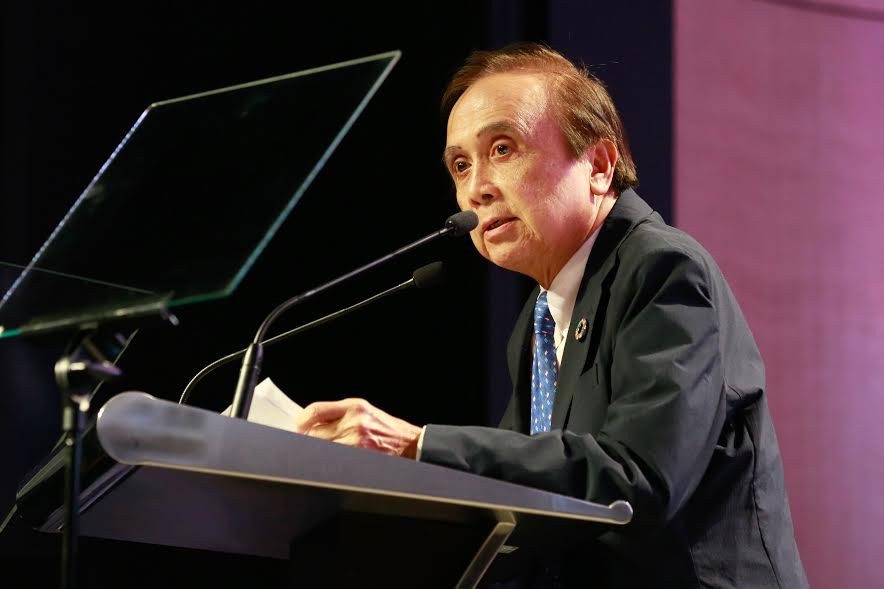 MANILA, Philippines — A total of P157.44 billion has been allotted to regions which has been left out during the previous administrations.
Socioeconomic Planning Secretary and NEDA director general Ernesto Pernia said thousands of infrastructure projects will spread all throughout the country's poorest region under the reinstated Three-Year Rolling Infrastructure Plan (TRIP) for 2018 to 2020,
Most of these regions are from Mindanao.
The top five regions include ARMM, which has the highest poverty rate of 48.2 percent, will have 995 projects worth P50.71 billion under the three year programming for infra spending, the Caraga Region, meanwhile are 66 infrastructure projects amounting to P28.81 billion, Eastern Visayas (Region VIII) will have 147 infrastructure projects with an aggregate value of P19.8 billion, Soccsksargen (Region XII) will have 28 projects amounting to P 7.8 billion, while Northern Mindanao (Region X) will have 117 projects valued at P50.32 billion.
The region-specific projects totaling 1,313 will be rolled out in the five regions that have the highest poverty rates: the Autonomous Region of Muslim Mindanao (ARMM), Caraga (Region XIII), Eastern Visayas (Region VIII), Soccskargen (Region XII) and Northern Mindanao (Region X).
Pernia said "This is in line with the country's National Spatial Strategy in the Philippine Development Plan 2017-2022. We want to set the country's direction of future growth to one that strongly involves the regions and maximize this connectivity of sustainable urban and rural communities."
"These areas are also expected to benefit from the inter-regional and nationwide infrastructure that will form an efficient network of engines of economic growth all over the country," said Pernia.
The rolling infrastructure program would guarantee funding for projects that need to be implemented immediately.
It would also ensure the hard budget ceilings of government agencies are optimized in funding infrastructure projects that conform to the priorities of the Philippine Development Plan (PDP).
The NEDA records shows the currently proposed for coverage under the TRIP from 2018 to 2020 are 4,895 projects worth P3.6 trillion. For 2018, funding of P1.13 trillion would be allocated for projects under TRIP; for 2019, P1.18 trillion; and for 2020, P1.29 trillion. Out of the total number of these priority projects, some 4,498 are region-specific (P935.55 billion), 158 are inter-regional (P1.848 trillion), and 239 are nationwide in scale (P824.47 billion).
President Rodrigo Duterte vowed to spread the development in regions as he want people to benefit from the taxes they are giving the government.
Coming from a region marginalized over decades Duterte has repeatedly said "I want all areas to develop specially those left out for decades." -Editha Z. Caduaya/Newsline.ph