Ten bypass roads in Davao City to address traffic woes-DPWH
Posted on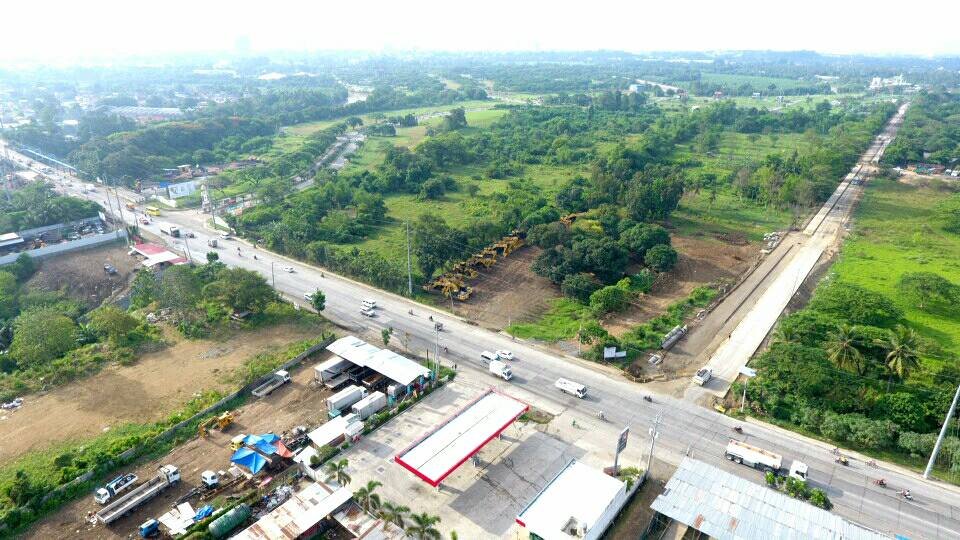 Davao City, Philippines– Davao City will have ten bypass roads to decongest major roads to address traffic problems here.
The new alternate routes will ease traffic problems in major areas of the city.
Increased number of visitors and fast socio-economic development have been noticed since President became president.
Dean I. Ortiz, spokesperson of the Department of Public Works and Highways (DPWH) XI said these priority projects in Davao for 2017 are products of close coordination between the local government unit (LGU) and the DPWH.
"These roads are seen to increase the city's potentials for commercial, industrial and housing development as Davao City is now poised into becoming a top contender (in growth) because of its promising economic outlook," Ortiz said.
Among the high impact projects which DPWH XI is undertaking include the improvement and widening of the Catalunan Grande road which starts in Bangkal and ends at Davao-Bukidnon road traversing Elenita Heights, in Mintal. This project with a total length of 8.4 kilometers is worth P751.971 million is an alternative route of the Davao-Cotabato Road going to Davao-Bukidnon Road.
On-going projects include the Reconstruction of and widening of the the following roads: the Slaughter House Road up to F. Torres Bridge with bridge widening worth P469.4 million; bypass road at Jct. Davao City Diversion Road-Communal-Cabantian-Tigatto Road worth P472.4 million; bypass road at Jct. Daang Maharlika-Eliong-Jct. Acacia Road worth 244.9-M; and bypass road at Jct. Daang Maharlika-Licanan-Bunawan-Mahayag-Indangan-Cabantian-Jct. Davao City Diversion Road (Buhangin-Lapanday Road) worth P1.7 million.
Other multi-million projects include the reconstruction/concreting/widening of bypass roads at Jct. Davao City Diversion Road-Tigatto Road-Jct. Davao City Diversion Road worth P1.01 billion; Jct. Mamay Road-La Verna-Davao City Diversion Road worth P432.2 million; Buhangin-Tigatto-Mandug-Callawa-Fatima Road worth P1.3 billion; Jct. Daang Maharlika Road-Mudiang-Malagamot-Jct. Indangan Road worth P507.09 billion; and the Fatima-Malabog Road-Mabuhay-Pañalum-Paquibato Road at P633.6 million.
Ortiz added that these projects are already funded under the 2017 budget of the DPWH-XI. Surveys and road-right-of-way negotiations are now on-going.Harold V. Pontongan/Newsline.ph