Drug use contributes to HIV epidemic, says health expert
Posted on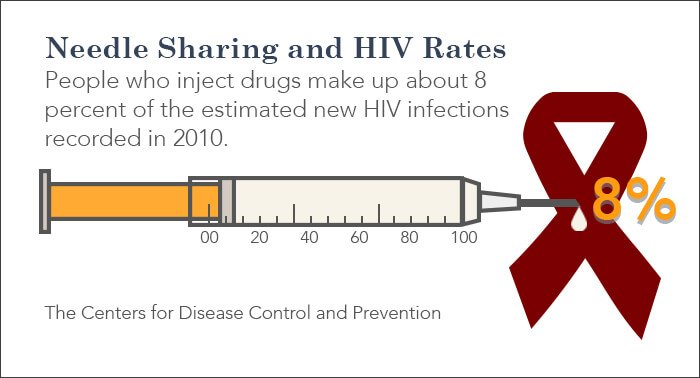 MANILA, May 7 — Drug abusers, especially those who share needles when they inject drugs, run the risk of contracting communicable diseases, including HIV/AIDS.
In an interview with the Philippine News Agency (PNA), program manager of the Dangerous Drugs Abuse Program of the Department of Health (DOH), Dr. Jasmin Peralta, said drug users are inclined to engage in casual sex.
"When persons are under the influence of drugs, when they are feeling 'high', they tend to lose their sense of judgment," Peralta said, noting that often, they do not use any form of protection, making them vulnerable to sexually transmitted infections.
The same is true with substance abusers who disregard safe injecting practices by sharing needles, she said.
"The HIV from the residues of blood left inside the syringes could be transferred (to the next user)," she explained.
According to the World Health Organization (WHO), some 13 million people across the world inject drugs and 1.7 million of them are living with HIV. It said injecting drug use accounts for approximately 10 percent of HIV infections globally.
In the country, of the 849 new HIV-positive cases reported last February, 19 injecting drug users (IDUs) contracted the virus through needle-sharing, according to the HIV/AIDS and Art Registry of the Philippines (HARP). This brings to 1,668 ‭the number of patients who acquired the virus from needle-sharing from ‬January ‬1984 when AIDS was first reported in the country‭ ‬to ‭‬February ‭ ‬2017.‬‬‬‬‬‬‬‬‬‬‬‬‬‬‬
HARP further reported a spike in transmission through the sharing of infected needles from less than 1 percent in the 1984-2009 period, to 9 percent (147 cases) of the total cases reported in 2010, before declining to less than 6 percent ‬of the total cases in the succeeding years. ‭ ‬‬‬‬
From January 1984 until last February, 433 cases of HIV transmission through needle-sharing involved 15- to 24-year-olds.
Over the same span of time, 2,097 died of AIDS, 43 of whom were injecting drug users. Almost all of the IDUs were from Central Visayas, HARP said.
Peralta however believed that the actual number of injecting drug users who acquired HIV is higher, considering that HIV/AIDs tests are not compulsory and are given only to those who submit themselves to such tests.
"As of now we don't have real statistics of IDUs but we have a community we were following in Cebu for blood-borne diseases. But for injecting drug use, we still don't have full details about it," Health Secretary Dr. Paulyn Urial said on the sidelines of the recent #RealNumbers Forum at Crowne Plaza Galleria in Ortigas, Quezon City.
Meanwhile, Peralta said the department, in coordination with local governments and partners from local and international civil society organizations, continues its campaign to raise awareness on how to prevent the spread of HIV/AIDS.
Last Feb. 8, the department also launched the first Dangerous Drug Abuse Summit, with "Early Wins on War against Drugs" as its theme, aiming to strengthen and extend the networks of stakeholders and partners to address the high number of drug users who have surrendered to authorities and to help treat and reintegrate them into society. (Leilani S. Junio/PNA)#REALNUMBERS