Davao City sets security guidelines as the President orders Martial Law in MIndanao
Posted on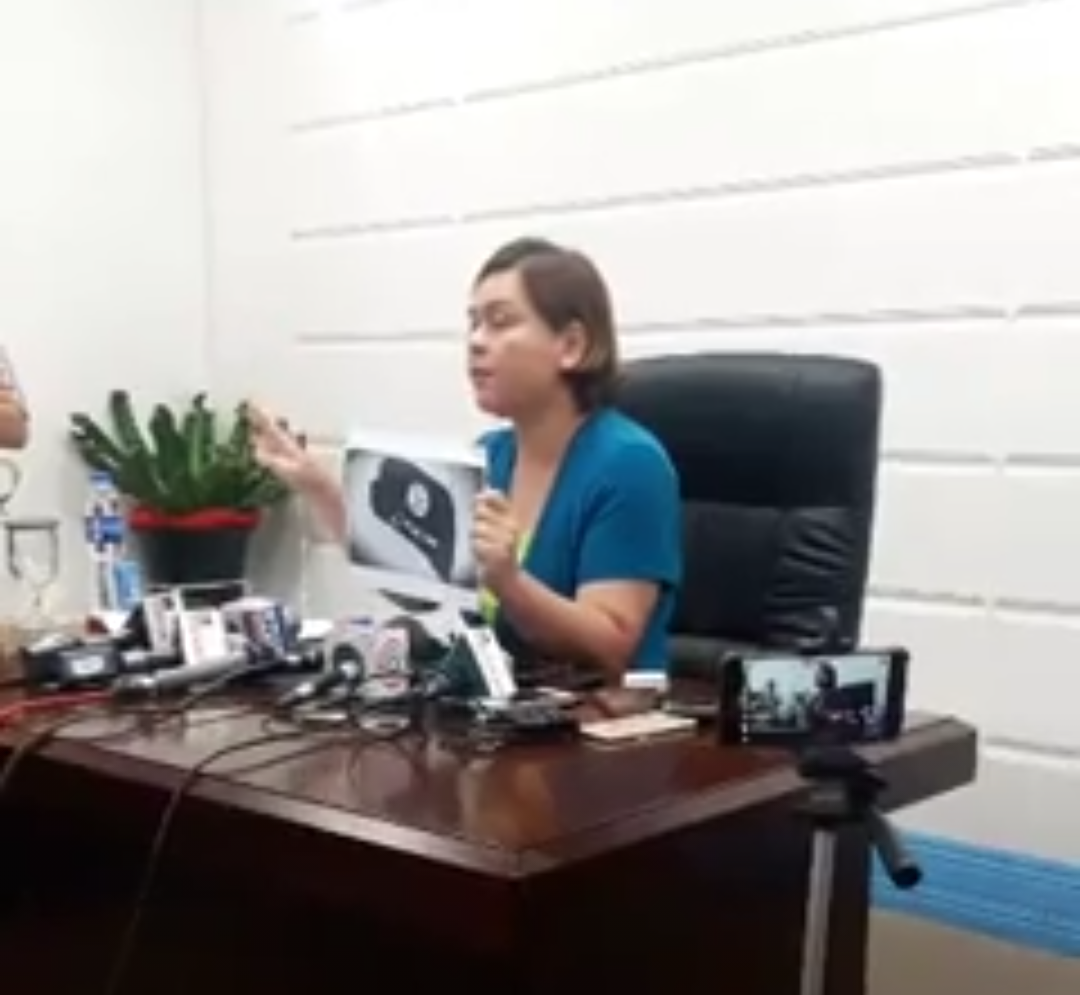 DAVAO CITY, Philippines–City Mayor Sara Duterte-Carpio issued local guidelines in the light of the Martial Declaration by President Rodrigo Duterte.
Despite the martial Law declaration, Duterte-Carpio emphasized the government is doing it's best to secure the people as she asked people's cooperation in the wake of this development.
But Duterte-Carpio emphasized the local guidelines set will be incorporated to the guidelines which Malacanang might issue in the light of this development.
She admitted there are five individuals who are currently detained in the city "I cannot deny but there is no need to worry because they are under control by law enforcers," she added but she clarified we have identified individuals in Davao City but they are under the control of the authorities, wala sila sa labas, hindi sila ka roam around Davao City (they are not outside, they are not allowed to go out, they are contained, we are protecting them and protect Davaoenos"
She stressed "We know our enemies."
On fears that the Constitution will be by passed in the implementation of martial Law, Duterte-Carpio emphasized "Bill of Rights will be observed."
With the situation, Davaoenos are encouraged to follow the following guidelines:
1.Citizens MUST immediately report any person seen carrying; displaying ISIS flag on vehicles; notebooks, and buildings;
2.Do not travel to other places in Mindanao;
2.Tourist are discouraged from coming as security measure is tight;
3. Travelers must cooperate during inspections, allow authorities to inspect baggage and luggage.
4. Everyone must submit for inspection;
2.All rallies and public activities MUST secure government permit;
3 Always bring with you a valid identification card;
4. Car registrations must be updated;
5. Minors not allowed to go out at night unless emergency But should they go out, they must be accompanied by adults;
6. Do not carry store huge amount of money when travelling and do not store huge amount within your house;
7. Schools and business establishments are encouraged to invest in modern security equipment.
8. Davoeños are encouraged not to allow "unknown" guest in their residences
Duterte-Carpio, in today's midday press conference ,said "as it is now, all borders of the city have been secure" but they won't take chances "we are preventing violence coming in to Davao and prevent violence erupting in Davao City."
Pending guidelines, Duterte-Carpio said "police authorities call attention of violators pending guidelines from the Office of the President but we have laws and ordinances."
the chief executive believes "the police and military are also expected to be respectful in dealing with civilians."-Editha Z. Caduaya/Newsline.ph