Suicide bombers kill 3 police in public terminal blast in East Jakarta
Posted on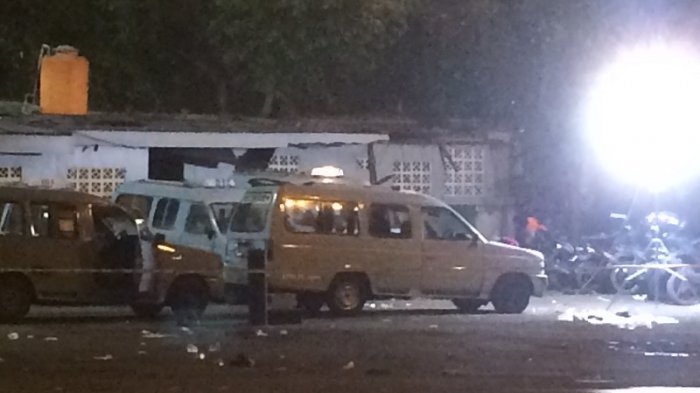 JAKARTA, Indonesia —Five killed, five  wounded as two bomb exploded in a public terminal in TransJakarta Terminal in  Kampung Melayu, East Jakarta Wednesday 9:00 pm (10:00 pm Philippine time).
"Two suicide bombers were killed with a broken body," Tribunews.com reported.
Both perpetrators allegedly used a pot bomb that was stored in a backpack like an attack in Bandung some time ago.
The bomb killed three police officers who were securing the people during the parade.
Tribunews.com reported the first explosion took place inside a toilet while the second was in the terminal parking area.
Indonesian National Police spokesperson Setyo Wasisto says the attack is part of the global terrorist plan "As you know, this is a global occurence."
Wasisto cited "In Manchester, at the Ariana Grande concert there was a bombing. And in the Philippines, ISIS has attacked the city of Marawi."
"In my opinion this is a global attack," Wasisto added.
Members of Commission I of the House of Representative Charles Honoris are convinced that the State Intelligence Agency (BIN) and Police and BIN are able to uncover a network of suicide bombings in Kampung Melayu, East Jakarta.
"I have confidence that the police and intelligence apparatus can work effectively in dismantling and eradicating this terror network," Charles said in a written statement on Thursday.
The PDI-P politician strongly condemned the acts of terrorism.
According to Charles, the bombers are very cowardly and want to undermine the authority of the government so that there is chaos in the community.
"Terrorism is a world problem in which Indonesia today also does not escape being the victim of the action, terrorists want to spread the fear and anxiety of the public," said Charles.
Charles asked the public not to be hooked and not to be afraid. He warned not to get the terrorists to get what they want.
"Action of terror that occurred in various parts of the world backed by the idea of ​​radicalism," explained Charles. -Editha Z. Caduaya with reports from Tribunnews.coom