Duterte gives green light to GPH, MILF's 'Peace Corridor'
Posted on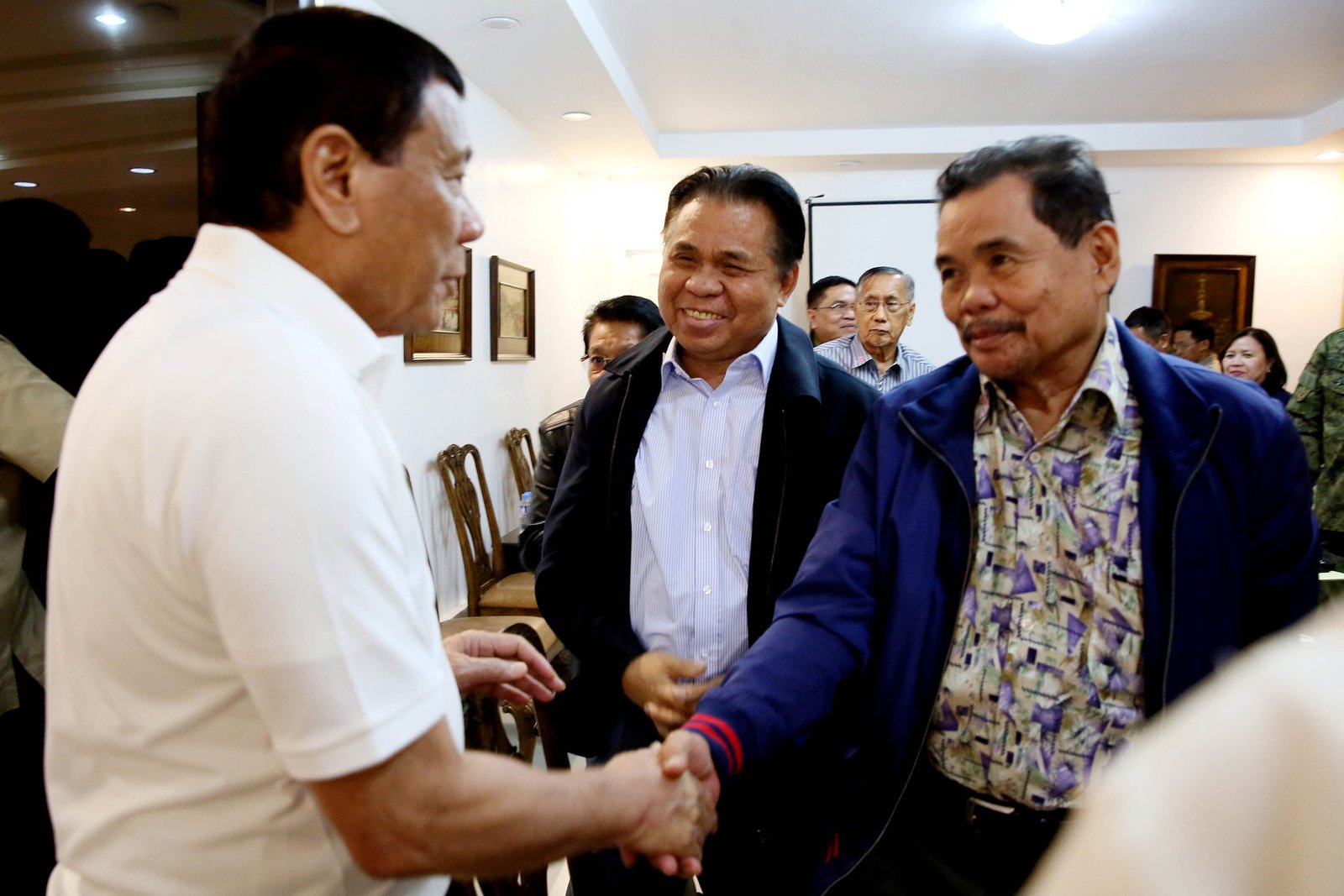 DAVAO CITY–President Rodrigo Duterte approved the setting up of a "peace corridor" spearheaded by the implementing panels of the government and the Moro Islamic Liberation Front (MILF) to hasten the rescue and humanitarian operations for civilians still trapped in the conflict zone in Marawi.
"President Duterte approved the idea of creating a 'peace corridor' to ensure the safety of the civilians and the delivery of the needed humanitarian aid for the displaced persons in the ongoing armed conflict in Marawi City," Irene M. Santiago, chairperson of the Government's Implementing Panel, said.
Santiago, who was designated by President Duterte to oversee the humanitarian efforts, said the establishment of a "peace corridor" was agreed following the meeting with President Rodrigo Duterte, members of the Joint Implementing Panels, and top officials of the MILF on Monday here.
During the meeting, the MILF vowed to cooperate with government in securing the areas where these peace corridors will be established.
Santiago said members of the implementing panels will meet within the week to formalize the modalities and parameters of the peace corridor.
She said the implementing panels would utilize existing peace mechanisms, particularly the Joint Coordinating Committees on the Cessation of Hostilities (CCCHs), for the establishment of peace corridor.
"The peace corridor is a secure space where humanitarian groups may evacuate wounded and trapped civilians and retrieve dead bodies for burial," Santiago said.
"The corridor is also a safe space for goods to reach hungry people in the rural areas whose access to Marawi's markets have been cut off," she added.
"Both the government and the MILF implementing panels are strongly committed to work as partners in finding creative ways to address the root causes of violent conflict in Mindanao at the soonest possible time, starting with the passage of the Bangsamoro enabling law," Santiago said.
President Duterte noted the ongoing efforts to sustain the peace process between the government and the MILF.
President Duterte has earlier called on Moro fronts to help the government in the fight against terror groups.
According to Santiago, the Bangsamoro Transition Commission also briefed the President on the developments of the drafting of the Bangsamoro Basic Law.
She said President Duterte emphasized the need to fast track the drafting of the bill for it to be submitted to Congress in June. (OPAPP-PR/PNA)