Nine Filipino militants sentenced to death in Malaysia
Posted on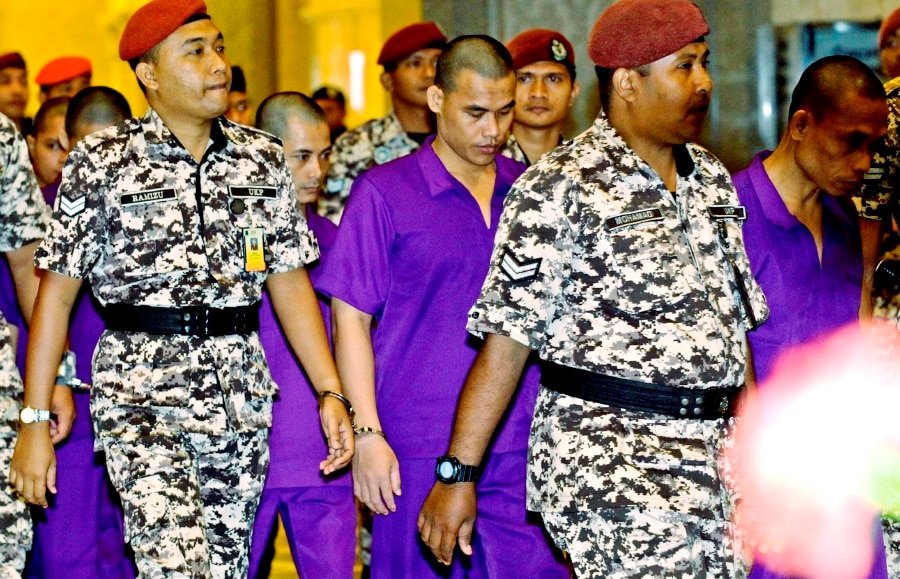 Nine Filipino militants were sentenced to death by the Court of Appeal in Malaysia over the 2013 Lahad Datu incursion.
Malaysia's New Straits Times reported that the prosecution panel led by Datuk Mohd Zawawi Salleh unanimously rendered death penalty to Datu Amirbahar Hushin Kiram, 54, Julham Rashid, 70, Virgilio Nemar Patulada @ Mohammad, 53, Salib Akhmad Emali, 64, Tani Lahad Dahi, 64, Basah H. Manuel, 42, Ismail Yasin, 77, Atik Hussin Abu Bakar, 46, and Al-Wazir Osman, 61.
The Filipino militants were sentenced for waging war on the Yang di-Pertuan Agong. They were charged under Section 121 of the Penal Code, carries the death sentence or natural-life imprisonment.
The decision was released Thursday, June 8, in Malaysia.
In the judgment, Salleh said the planning of the intrusion was meticulously executed.
"The respondents were part of a conspiracy hatched across the border to wage war against the government of Malaysia and/or the King, to dictate its foreign relations with other countries, with intent to weaken the country from within so that they could reclaim Sabah," Salleh emphasized.
He added that the ruthless attack by foreign enemies is unprecedented in the country.
In issuing the decision, Salleh stated "For the above reasons, we allow the appeal and set aside the sentence imposed by the High Court against the respondents and substitute it with the death penalty against each of the respondents."
The other judges who presided were Datuk Abdul Rahman Sebli and Datuk Kamardin Hashim.-Editha Z. Caduaya with reports from New Straits Times Malaysia
also read: https://www.nst.com.my/news/crime-courts/2017/06/246932/nine-filipino-militants-sentenced-death-over-lahad-datu-incursion