P1.2-M worth of shabu seized in Mati City
Posted on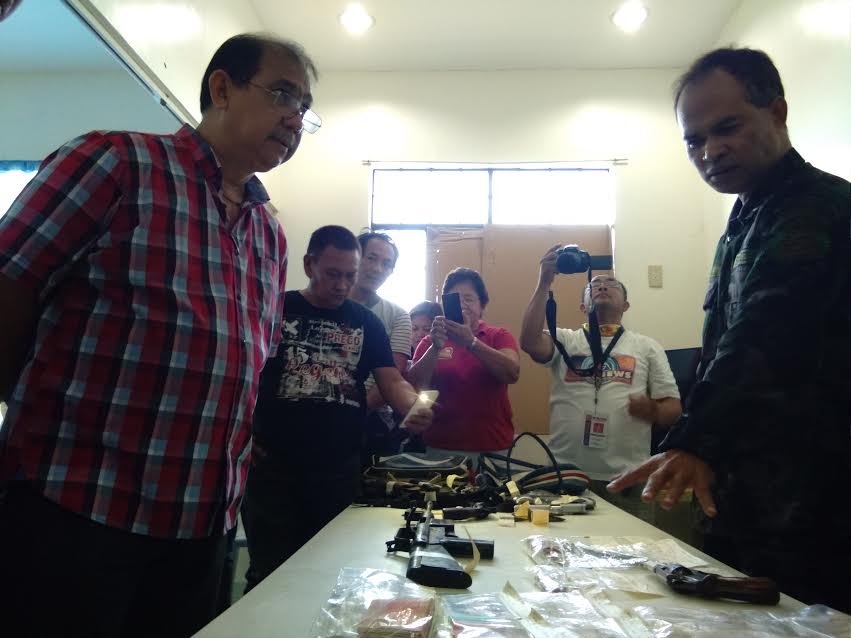 Mati City, Philippines—Five illegal drug dealers were arrested here  after they were caught possessing P1.2-million worth of  Metamphetamine Hydrochloride or   shabu in the three separate  buy and bust operations.
In a joint operations dubbed as "one-time, big-time" dawn Friday June 23, law enforcers   swooped suspected illegal drugs dens which resulted to the arrest of suspected dealers.
Davao Oriental Police Provincial Commander Sr./Supt. Harry G. Espela  identified the suspects as  Julieto M. Revelleza, 43, resident of Barangay Badas, Reynante Camagal, 40 from the town of Tarragona, Ryan Balente, 34, also from Tarragona, Ebrolyn Evaresto, 32, Barangay Central in Mati City and Sajan Oasis Gadjadali of Barangay Sainz, Mati City.
Revillesa was arrested in his house through a search warrant issued by a Regional Trial Court in Mati City.
Camagal, who stands as the  5th drug personality in the province was arrested in a buy-bust operation along with Evaresto and Balente in Barangay Central in Mati City while  Gadjadali was arrested in Upper Bliss in Barangay Sainz.
Police operatives also found two .45 pistols and a hand grenade in Gadjali's possession.
A total of 80 grams of shabu was  confiscated in the  three  separate operations.
The successful illegal drugs operations was a joint project of the  Davao Oriental Police Provincial Office, Mati City Police Station, Philippine Drug Enforcement Agency (PDEA), Criminal Investigation and Detection Group (CIDG) and the Police Regional Office 11 – Drug Enforcment Unit (PRO11-DEU).
Espela  stressed, the operations will continue as the government is implementing the anti-illegal drugs campaign of President Rodrigo R. Duterte. – Armando B. Fenequito Jr./nrewsline.ph