Duterte enjoys a record-high satisfaction rating-SWS
Posted on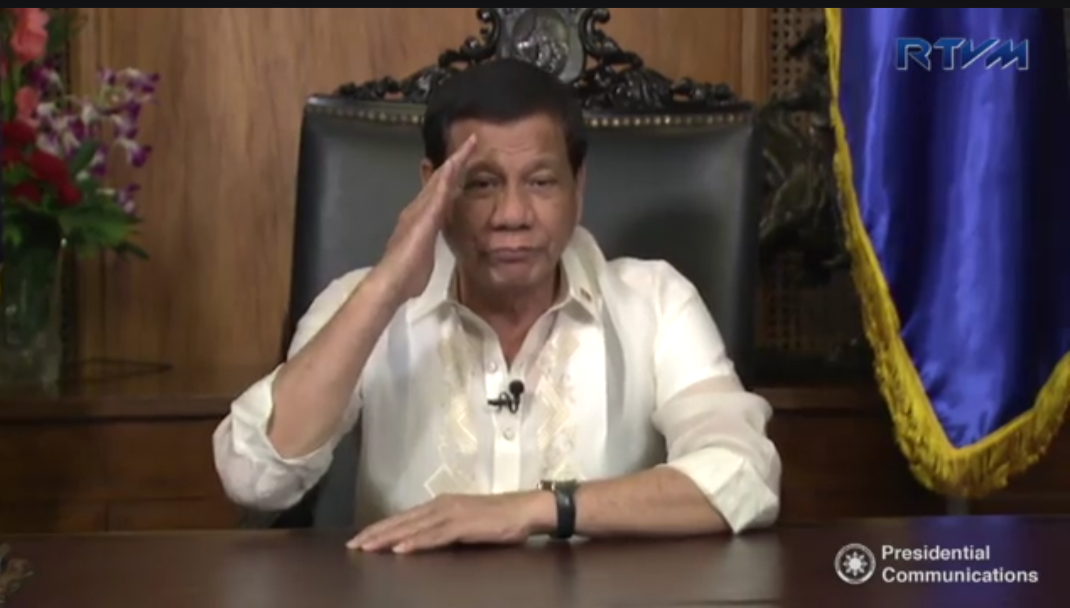 MANILA, Philippines—President Rodrigo R. Duterte marked his first year in office with a record-high net satisfaction rating.
Duterte enjoyed and maintained a high public satisfaction rating since he assumed presidency in June 2016, a thing his predecessors failed to experience.
The latest Social Weather Stations' (SWS) survey  published by BusinessWorld showed, people's trust to Duterte soared despite declaring martial law in Mindanao last  May 23.
Analyst attributed the high rating to people's support on his war against terrorism.
This as Presidential spokesperson Ernesto Abella  said the 'record high' performance rating of  Duterte showed that a large majority of Filipinos supported the President's actions following the rebellion in Marawi.
"The survey result is a clear indication of the growing confidence in the Chief Executive and his performance as the country's leader. The data collection concluded a month after PRRD placed the whole island of Mindanao under martial law shows tacit public support to the President's action following the rebellion in Marawi," Presidential Spokesperson Ernesto Abella said during the Mindanao Hour press briefing in Malacañang.
The new peak rating was attributed by increases in the Visayas and Luzon areas outside Metro Manila that offset a sharp drop in his bailiwick, Mindanao, which nevertheless kept the best score.
In a survey conducted on June 23-26  showed the Visayas and Mindanao — found 78% satisfied, 10% undecided and 12% dissatisfied with Mr. Duterte's performance in the second quarter.
Which means, Duterte enjoys a  "very good" and marking a new personal record high though just three points more than the March survey's +63 (75% satisfied against 12% dissatisfied).
The result showed, Manila people rated Duterte "very good" , hardly moving" at +63 (77% satisfied, 13% dissatisfied, rounded off) from +64 (76% satisfied, 12% dissatisfied).
It also remained "very good" across socioeconomic classes. It was highest among class E respondents at +67, up seven points from the first quarter's +60; +59 among ABC respondents, edging up just three points from +56 and +66 in class D from +64.
Net rating similarly stayed "very good" for both genders, though it was up eight points to +69 from +61 among women and hardly changed at +63 from +65 among men.
Net public satisfaction rating stayed "excellent" among respondents who were college graduates, flat at +76 for both comparative quarters, and "very good" for those with less education: up eight points to +68 from +60 among those that did not graduate from elementary level, and hardly changed at +66 from +64 among elementary school graduates and at +62 from +60 among high school graduates.
University of Santo Tomas political science professor Edmund S. Tayao said separately that survey results were a "reflection of how the public responded to the declaration of martial law."
"The variation of support from the different main islands suggests that there's general support for martial law, or at least in many parts of the country, including Luzon and the Visayas," Mr. Tayao said.
The recent survey showed Filipino people trust Duterte and is supporting his leadership.-Editha Z. Caduaya/Newsline.ph