Marawi conflict ends in 10-15 days-Duterte
Posted on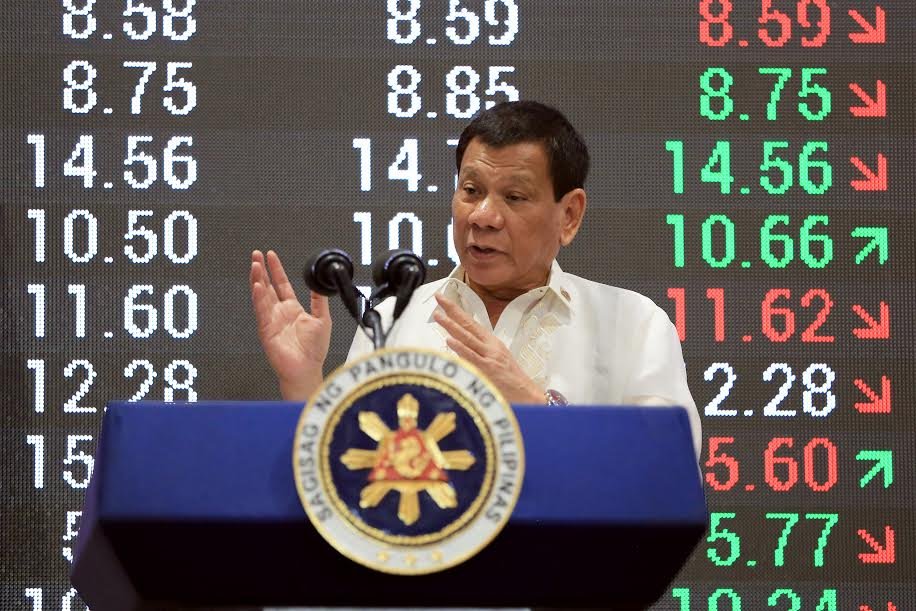 DAVAO CITY, Philippines—The Marawi crisis might end in the next 10 to 15 days, says President Rodrigo Duterte.
Speaking before the 10th listing anniversary of the Phoenix Petroleum Philippines, Inc. at the Philippine Stock Exchange in Makati City, Duterte expressed his resolve to visit Marawi City before the fighting ends.
The government's effort to clear Marawi is hampered by the still unaccounted firearms and ammunition stocked by the ISIS-inspired Mautue group.
A child warrior earlier revealed that the plan to attack Marawi was hatched eight years ago as they built arsenal for a prolonged fight.
In his speech, Duterte said he is hoping that within the next 10 to 15 days Marawi will be cleared "I hope that things can… I need about 15 more days."
Until now Duterte is wondering why the terror group never run out of ammunition when the marawi seige is entering it's 46th day "karami ng armas. Hindi maubusan. This is the 45th, 46th day? Hindi maubus-ubos ang — lalo na 'yung grenades (Loads of firearms,  they never run out of it, specially the grenades)".
Duterte wants to visit the government troops in Marawi who are engaged in the operations.
Last Friday, Duterte attempted to visit the place but  bad weather prevented him to land in the area, instead he proceeded to visit the 2nd Mechanized Brigade of the Philippine Army in Iligan.
He kept repeating his desire to visit the government troops  who are fighting to free the city from Islamic State-inspired militants and bring normalcy to the region and its residents.
He emphasized "I want to be there while there is still fighting so that I can observe. But I'll try to make it again, this week tingnan ko kung… But palagay ko, 10 to 15 days okay na." –Editha Z. Caduaya/Newsline.ph