Duterte to government executives: Don't treat rank and file as your servants
Posted on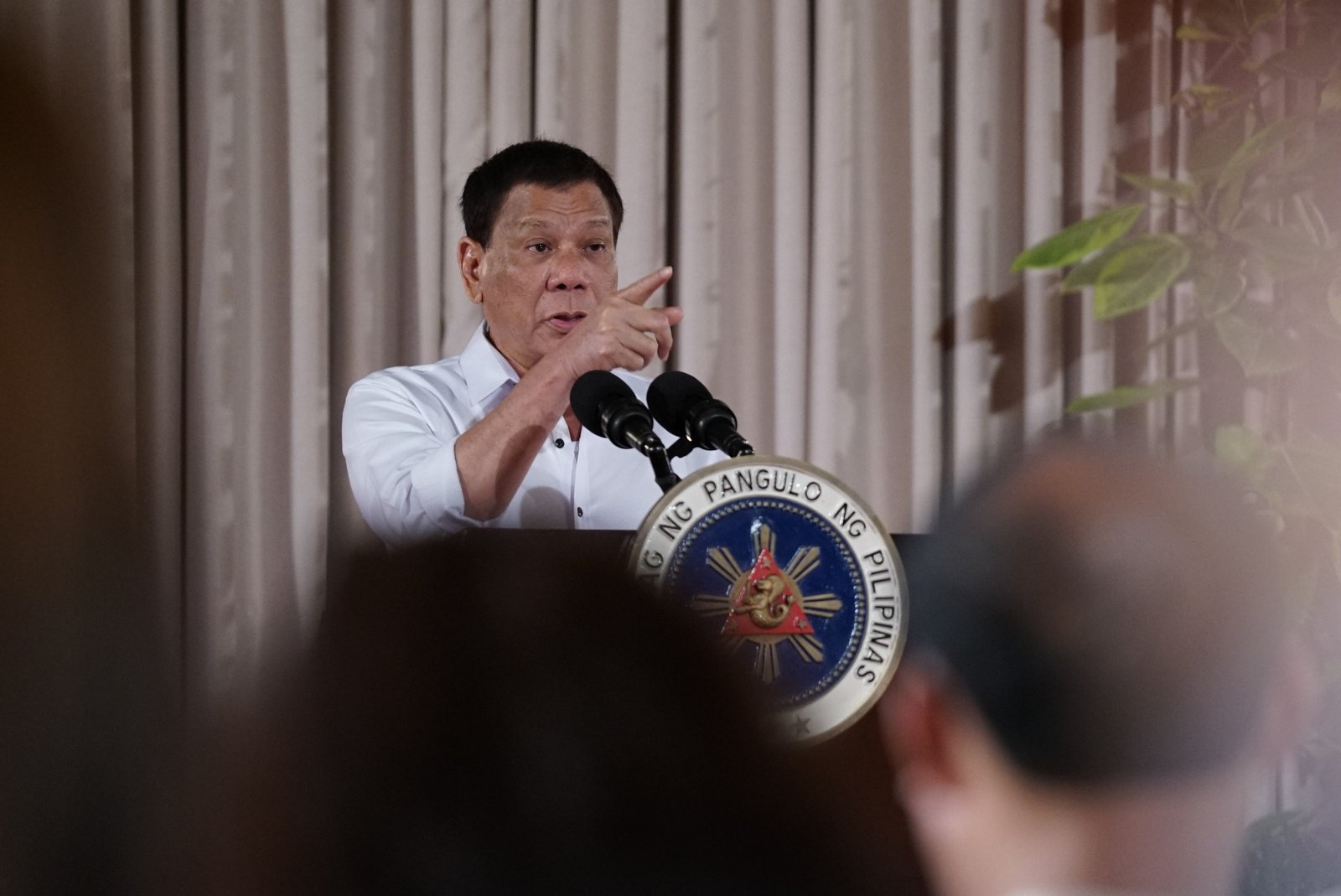 DAVAO CITIY, Philippines– President Rodrigo Roa Duterte  Monday reminded newly appointed government executives not to treat rank and file employees as their personal aides or servants.
During the mass oath-taking of Presidential appointees and officials at the Rizal  hall in Malacanang, Duterte reminded the government officials to be humble in serving the Filipino people.
In his message to the appointees, Duterte cited a former cabinet official whom he fired  "somebody cannot handle newly found glory, yong iba gawing casual (others are hired as casuals), yong iba  (others) they are utilizing the staff of their office for their personal errand."
The chief executive emphasized, government workers must serve the people and not the government official.
He also called on  public employees not to go beyond their means, Duterte said  "There are some basic fundamentals that we have to agree on. First is talagang I do not want corruption. Second is just follow my — 'yung luxury… Just keep your money and do not display it in public."
Government servants according to Duterte  must avoid lavish lifestyle and be honest in spending public resources.
The President reminded officials not to "display the trappings of power" asking them to avoid using luxury vehicles, as well as taking business class when traveling.
There will be no sacred cows in his government and he will not think twice to fire corrupt officials, he said those appointed are his friends but they must not tinker on the people's money as he vowed to fire them should they abuse public funds.- Editha Z. Caduaya