BREAKING! Senate and Congress extend Martial in Mindanao
Posted on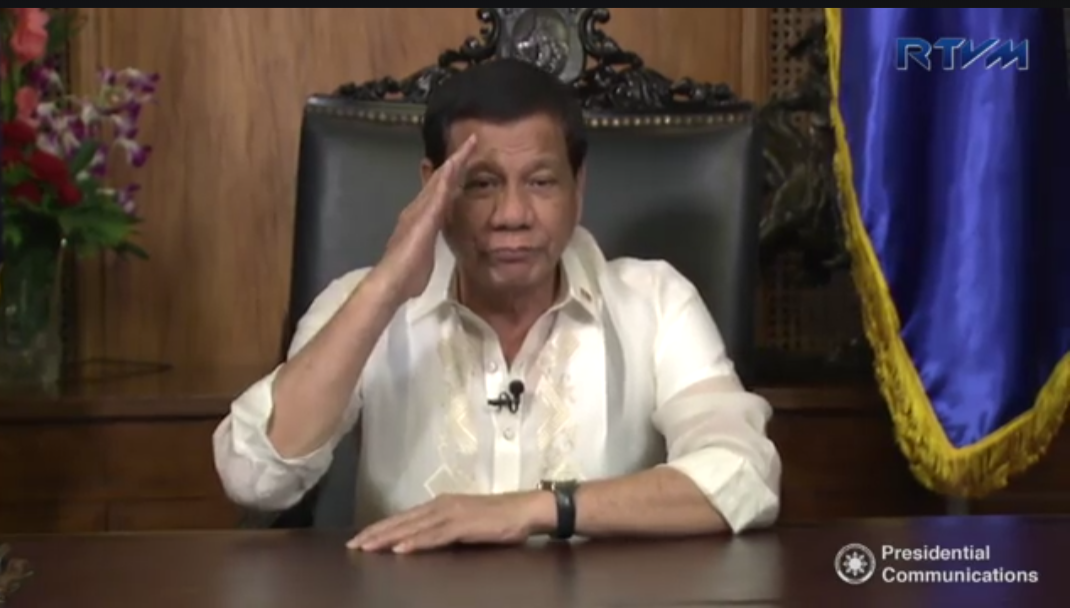 DAVAO CITY, Philippines (Updated)—The Senate and the House of Representatives in a joint session Saturday approved a resolution extending martial law in Mindanao and the suspension on the writ of habeas corpus until December 31, 20017.
President Rodrigo Duterte asked for the extension of martial law citing the need to respond to the Marawi crisis.
An overwhelming  261 votes  granted the extension of Presidential Proclamation 216 to last until the year ends. Of the 261, 245 from the House of Representatives; 16 from the Senate.
At the lower house,  14 members opposed while 4 senators rejected the request, no one abstained.
For the Senate, Senator Gringo Honasan moved for the extension while it was Majority Floor Leader Rodolfo Fariñas who motioned  for the lower house.
The senators who voted against Honasan's motion were Senate Minority Leader Franklin Drilon, Senators Paolo Benigno Aquino IV, Risa Hontiveros and Francis Pangilinan.
Senators Nancy Binay, Leila de Lima and Antonio Trillanes IV were absent.
Before voting took place, Drilon proposed to make amendments to Honasan's motion by limiting the extension of the period of martial law to 60 days instead of five months. However, Honasan rejected his proposal.
Senate Majority Leader Vicente Sotto III  moved for nominal voting among senators.
In moving for the extension, Honasan stressed "Martial law in Mindanao involves both risk and opportunity but we can manage both."
Honasan, an ex-military man, acknowledged that although there was potential for martial law to be abused, he believed that there were mechanisms for prevention within the Congress' control.
"Terrorism will not begin and end in Marawi. Armed conflict for legitimate reasons did not start and will not end in Mindanao," he added.
Senator Sony Angara  described the voting turnout as "overwhelming votes, pinagtanggol ng mga sundalo ang ating kalayaan."
Senator Richard Gordon emphasized "nobody wants martial law" but he explained the situation calls for it "Our soldiers have died, many civilians have died as of today, we vote on a very vital issue today, that we have to make sure that we acquit ourselves before our constituents."
Tausog partylist Representative Shernee Tan   did not just support the extension but even said "I am voting yes but also extend Martial Law not just in Mindanao but the entire country," a suggestion lauded among members in attendance.-Editha Z. Caduaya/Newsline.ph