Immigration bars 176 foreigners from entering the country
Posted on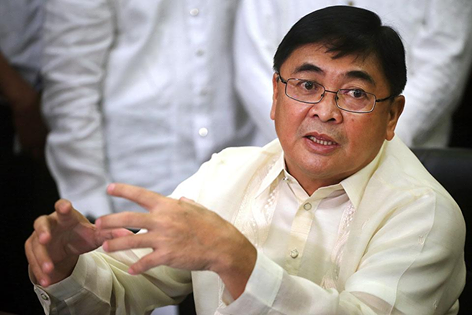 MANILA, Philippines— The Bureau of Immigration and Deportation (BID) barred the entry of 176 foreign sex offenders  to the country.
Immigration Commissioner Jaime Morente Friday said from January to June this year, 176 foreign nationals  were denied entry.
The aliens were denied entry due to their record as registered sex offenders (RSOs), or individuals convicted or are wanted for sex crimes in their home countries.
Topping the list of intercepted RSOs are Americans numbering to 131, followed by 19 Australians and 19 Britons.
Also in the list are three New Zealanders, a Canadian, a Colombian, an Irish, and a Guam national.
Morente revealed that there is an increase in the number of sex offenders who were turned back so far this year compared to last year's record of 136.
"We are serious in our campaign to eradicate our country's image as a sex tourism destination," the BI chief said in a statement.
Usually, a sex offense involves sexual conduct by the offender against a minor, or in some instances, sexual assault of a spouse.
He added that the aliens were also known to engage in other immoral acts such as child abuse, child trafficking, child pornography, and marriage for convenience racket.
"The BI has been continually coordinating with our law enforcement counterparts abroad in identifying sex offenders who might enter our country and threaten the lives and safety of our women and children," he said.
Morente explained that the Philippine immigration act expressly prohibits the entry of aliens convicted of crimes involving moral turpitude.
On the other hand, Marc Red Mariñas, BI port operations division chief noted that they continue to receive regular bulletins from its partner agencies abroad, regarding persons who have been convicted of or are wanted for sex crimes.
These are the Interpol, US Federal Bureau of Investigation, Department of Homeland Security, and UK's National Crime Agency. (Ferdinand G. Patinio/PNA)