Duterte ready to formally end talks with rebels
Posted on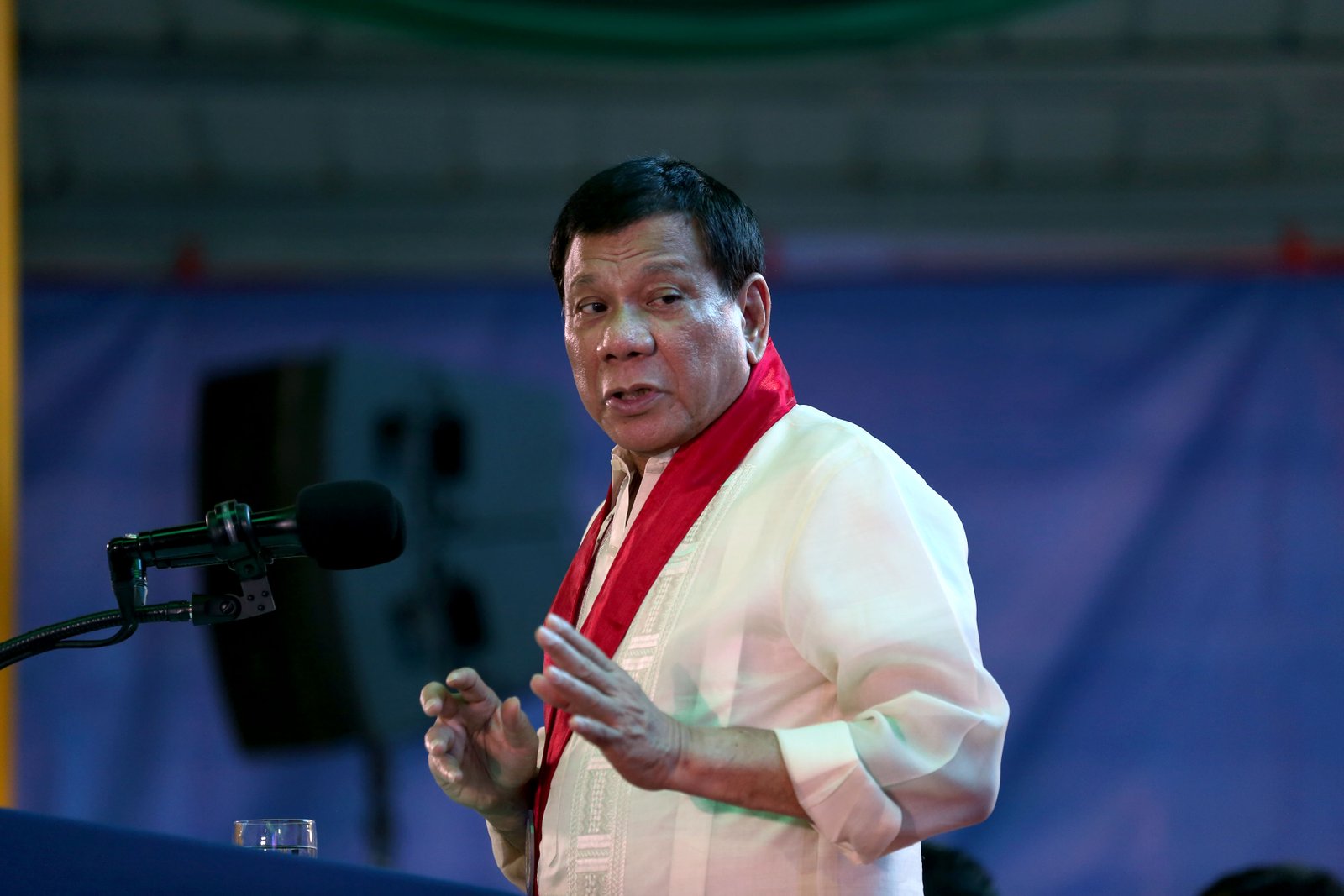 MANILA, Philippines— A disgusted President Rodrigo Duterte on Wednesday expressed readiness to sign a formal document to end government's  peace talks with the Communist Party of the Philippines/National Democratic Front (CPP/NDP).
Reiterating his statement during his second State of the Nation Address (SONA), Duterte said  "Ayaw ko na, sabi ko (I don't want anymore, I said). So, is there any other protocol that I have to comply before it becomes final?"
In an interview with reporters after the program during the Bureau of Internal Revenue (BIR) anniversary Wednesday, Duterte quipped  "Give me a piece of paper. I will write it for you. Give it to them… What do you intend to accomplish? It only ends up at name-calling pati shouting. Don't waste my time, I have so many things to do."
Duterte announced he is ending talks with the CPP/NDF after NPA rebels ambushed the convoy of the Presidential Security Guard (PSG) early morning of July 19  in barangay Gambodes, situated along the tri-boundary of Davao-North Cotabato and Bukidnon.
Before the ambush, Duterte even allowed his peace panel to engage in backchannel talks with the rebels.
Earlier on, Labor Secretary and government chief  peace negotiator Silvestre Bello III said the government peace panel was waiting for the "final instruction" of the President to send a formal letter of termination of the peace talks to the communist rebels.
Bello said there is a need to formally inform the CPP/NDF  that the government is terminating the talks.
The termination will be effective "30 days after the receipt of the letter", Bello emphasized. -Editha  Z. Caduaya/Newsline.ph