Female soldiers, cops sent to Marawi to help the evacuees
Posted on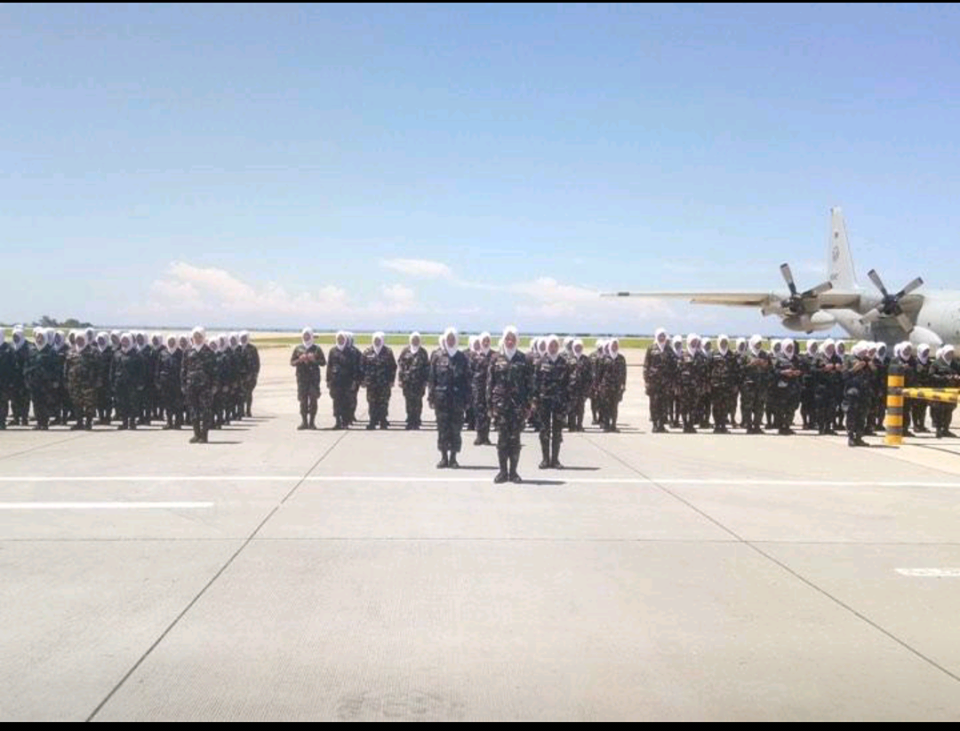 LAMITAN City, Philippines — An emotional welcome greeted the more than 100 women government troopers when they set foot in Marawi City Sunday afternoon.
The Philippine Army and the  Philippine National Police sent a contingent composed of 102 women  to help  the Internally Displaced Persons  of Marawi as rehabilitation process starts soon.
Some of the troopers are nurses and medics who will work at the medical stations in the evacuation centers while others will be assigned to different evacuation centers within the provinces of Lanao del Sur, Iligan City, and Lanao del Norte to specifically assist female evacuees from all ages.
The main concern of the lady troopers is to  assist in the many aspects of recovery, reconstruction, and rehabilitation of Marawi City.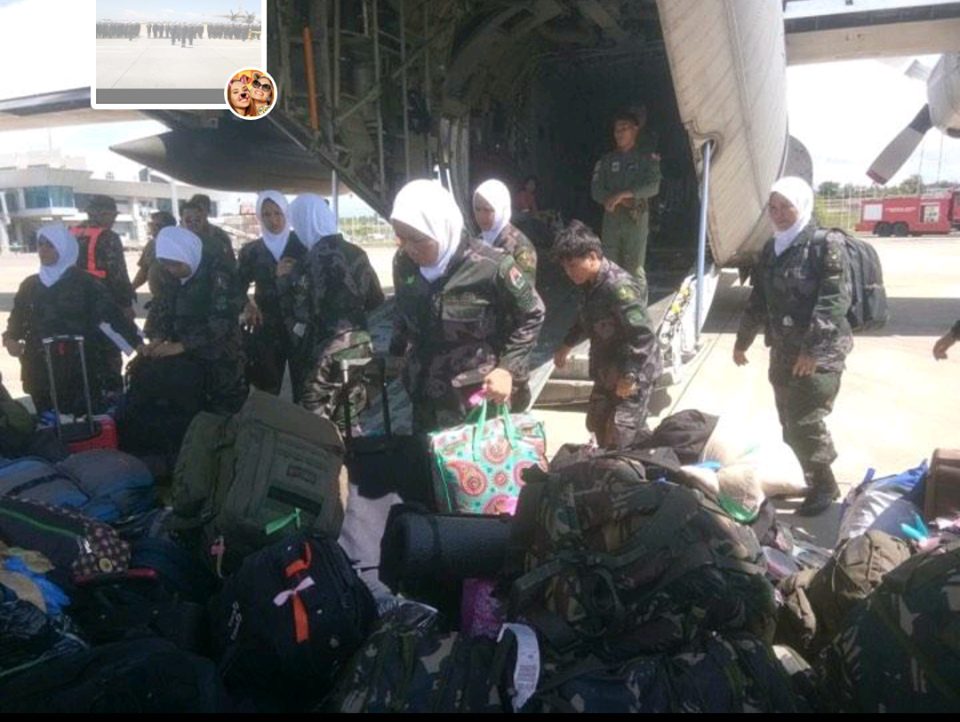 Their tasks include cleaning the houses and streets..
Marawi City Administrator Camid Gandamra shed tears as he welcomed the troopers "The people of Marawi will never forget the good deeds of the AFP and the PNP for them. Forgive me if I have to shed tears today, but I am emotional because of what has happened to the Islamic City of Marawi."
In his speech, Gandamra emphasized "It is my honor and privilege to welcome our contingent. The Maranaos will never forget the help and support of our government."
AFP chief General Eduardo M. Año, PNP Police Deputy Director General Fernando Mendez, Jr., sent off the soldiers and policewomen at Villamor airbase at 10:30 Sunday morning.
The contingent is composed of 40 policewomen and 62 female soldiers arrived at Laguindingan airport in Cagayan de Oro City 12:30 in the afternoon via the military aircraft.
The troopers were warmly welcomed by Lieutenant General Galvez, Jr.; Police Chief Superintendent Raul Boac, deputy regional director of the Police Regional Officer-Autonomous Region in Muslim Mindanao; local officials; and royal sultanates in the said province.
Sultan Macmod Dalidig, chairman of the 16 sultanates in Lanao thanked the military and the police  for sending women troopers "we assure you that we are your partners in any peace programs in our area."
Lieutenant General Carlito G. Galvez, Jr., commander of the Western Mindanao Command in a press statement said . "These female personnel underwent special training on Gender and Development, and studied modules on cultural sensitivity prior to their deployment here."
Galvez stressed there is a need to help the IDP's especially women and children "That is why we opted to best address the problem by designating female soldiers and cops." -Richard G. Falcatan/Newsline.ph