Duterte increases bounty to P5-M for "Ardot" Parojinog
Posted on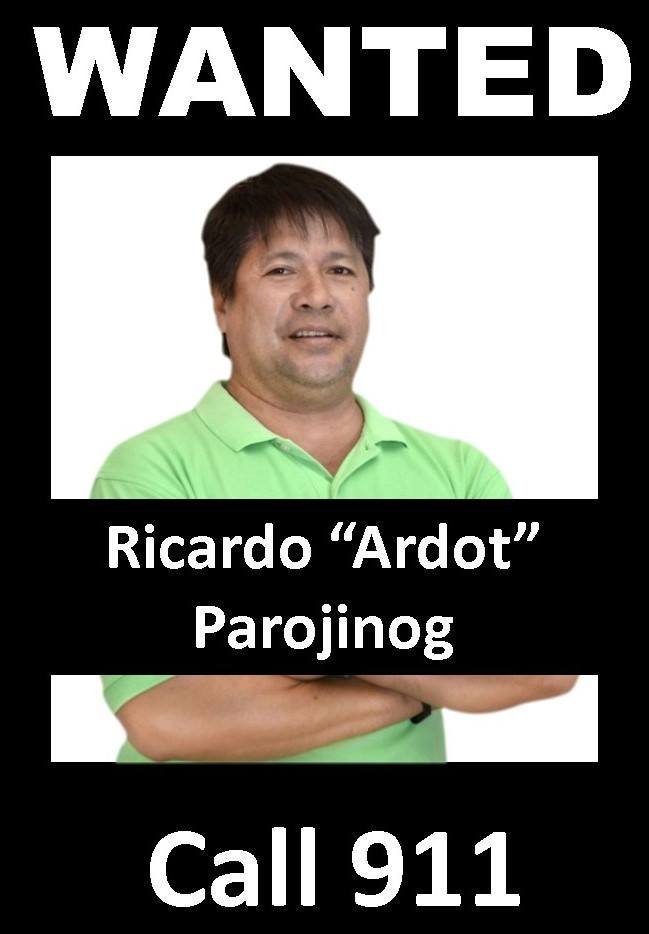 DAVAO CITY, Philippines —  President Duterte increased the bounty for the capture of Ozamiz City Councilor Ricardo "Ardot" Parojinog to P5 million.
Ardot Parojinog is the brother of Ozamiz City Mayor Reynaldo Parojinog, who was killed in a police raid last August.
Speaking during the 11th  anniversary of the Easter Mindanao Command Friday here, Duterte said "Itong si Ardot… I'm increasing the money, the reward money on his head by five million."
Councilor Parojinog who was among the subjects of the search warrants during the Ozamiz City  raid  early morning of July 30.
Killed during the raid include  City Mayor Reynaldo Parojinog,  his wife Susan, brother Octavio Jr, and sister Mona and 13 others.
The authorities had a search warrant for the mayor, his daughter Vice Mayor Nova Parojinog, Ricardo and several other family members.
The councilor was out of his house during the raid and is at-large until now.
The President however emphasized that he will not tolerate policemen who shoot their targets from behind.
Probably referring to the incident involving the death of 17-year old Kian delos Santos who was killed by policemen weeks ago, Duterte emphasized "Ako naman sa pulis if mali talaga, as in mali, wala ako magawa sa inyo, (For me, if it is wrong, it is wrong, I can't do anything about you)" he said.-Editha Z. Caduaya/Newsline.ph