Stiffer penalties vs fake news
Posted on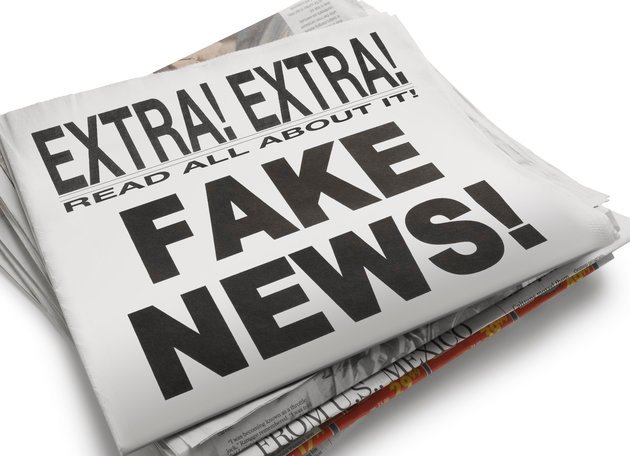 MANILA, Philippines — Fake news writers, beware!
President Rodrigo Duterte recently signed a law amending the 87-year old Revised Penal Code, this time higher penalties on people publishing false or fake news which may endanger public order, cause damage to the interest or credit of the state.
A penalty of  "arresto mayor" or imprisonment of one month and a day to six months, and a fine ranging from ₱40,000 to ₱200,000 await those found guilty of publishing fake news.
Joyce Pañares, former President of the Malacañang Press Corps said the imposition of higher penalties to those publishing face news will "Hopefully it sends the signal that the government is on the side of truth telling."
Though, Pañares  said most of the  fake news circulating are often aimed at attacking personalities or individuals.
The law states "Any person who by means of printing, lithography, or any other  means of publication shall publish or cause to be published as news any false news which may endanger the public order, or cause damage to the interest or credit of the State."
Under the same article, the penalties will also apply to those who deliver speeches that encourage disobedience to the law, publish an official document without proper authority, and those who will publish pamphlets anonymously.
On August 29,  Duterte signed Republic Act 10951 or "An Act Adjusting the Amount or the Value of Property and Damage on which a Penalty is Based, and Fines Imposed Under the Revised Penal Code" .
Article 154 of the new law imposes stiffer penalty on "unlawful use of means of publication and unlwaful utterances."
Under Section 18, Article 154, titled "Unlawful use of means of publication and unlawful utterances" penalties will be imposed on a person who will publish false news by passing it off as legitimate news through print or other publication methods. -Editha Z. Caduaya/Newsline.ph