Duterte fires 10 top officials in 2017
Posted on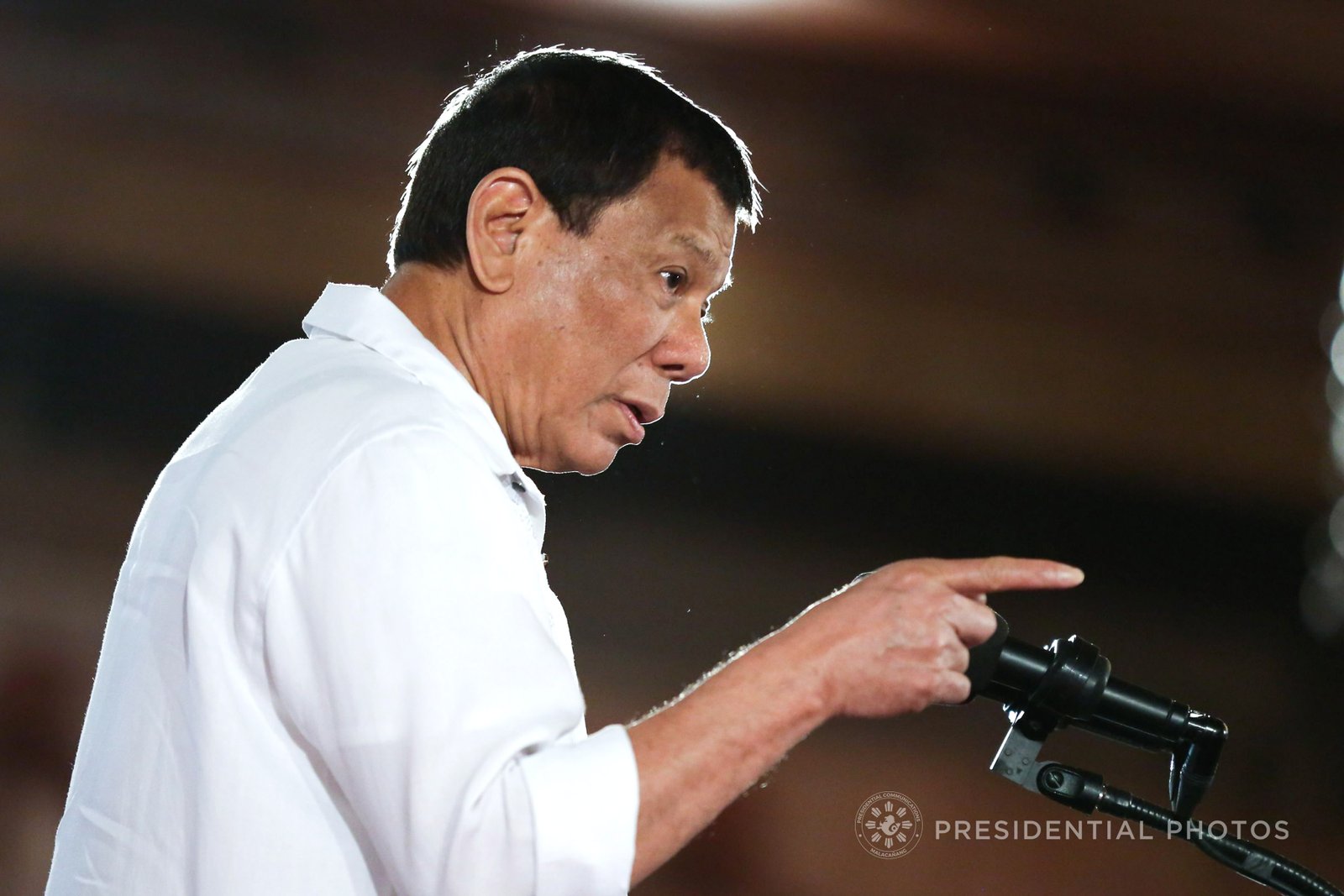 DAVAO CITY, Philippines — President Rodrigo Duterte fired ten top officials of his cabinet  in 2017 over  corruption issues.
The President had said in the past that even a "whiff" of corruption was enough reason for him to give a government official the boot.
Duterte has fired several officials who had been linked to corruption and other improper actions and among them are his friends and political allies.
1. Peter Tiu Laviña-NIA Administrator — Laviña was appointed in November 2016 but was fired on March 2017 after a group of irrigators sought audience with Duterte claiming among others that he asked for some percentatge in the irrigation contracts.
Laviña was Duterte's spokesperson during the Presidential campaign and was his chief of staff while he was Davao City mayor.
But Laviña strongly denied the accusations saying some group vilified him and even made false accusations.
2. Mike Sueno- DILG Secretary (Department of Interior and Local Government) – He was fired during a cabinet meeting.
Duterte asked Sueno to leave the agency over the shady purchase of Bosenbauer firetrucks from Austria.
Three Undersecretaries of Sueno also wrote the Preisdent about the alleged irregularities in the procurment of firetrucks.
Sueno is among the stalwarks of Duterte's political party, the PDP-Laban.
Sueno maintained he was not corrupt and said the President may have been fed wrong information.she was fired for overturning the decision of Jason Aquino over the purchase of imported rice.
3. Maia Chiara Halmen Reina Valdez- Undersecretary of the Office of the Cabinet Secretary was sacked for overruling National Food Authority admintrator Jason Aquino's decision to suspend rice imporation as it was still harvest season in the country.
The GMA news reported that dismissed Usec. Valdez accused Department of Agriculture A Sec. Piñol and NFA Administrator Jason Aquino of "making it appear there is a shortage of rice."
4. Benjamin Reyes – Chairman, Dangerous Drugs Board (DDB) chairman Benjamin Reyes for supposedly contradicting the government's official data on drug addicts in the country.
5. Gertrudo de Leon – Undersecretary for Legal and Liaison Group of the Department of Budget and Management (DBM) was fired in October due to corruption allegations.
"Didn't they tell you I do not like corruption? I just fired the undersecretary of DBM, Office of the Budget," Duterte said during the closing ceremony of the 43rd Philippine Business Conference (PBC) and Exposition of the Philippine Chamber of Commerce and Industry (PCCI) at the Manila Hotel last October.
"He was lucky because there were so many people. I wanted to slap him. I even stood up to — I wanted to kick him on the face. I fired him for corruption," he added.
6. Jose Vicente Salazar – Chairman – Energy Regulations Commission (October). Duterte fired Salazar after he was found guilty of simple and grave misconduct in connection with allegations of corruption.
7. Rodolfo Salalima – Secretary DICT (Department of Information, Communications and technology),President Duterte has revealed that he had asked former Department of Information and Communications Technology secretary Rodolfo Salalima to resign from his post for favoring Globe Telecom.
Salalima previously served as a Senior Vice President for Corporate and Regulatory Affairs of Globe Telecom until 2008.
8. Dionesio Santiago – Chairman sa (DDB) he was fired by President Rodrigo Duterte, not just for his public statements, but also for supposedly going on "extravagant" trips abroad and bringing his "mistress" along with him.
Santiago had also been accused of receiving gifts and favors from drug lords, including Ozamiz City Mayor Reynaldo Parojinog, back when he was Philippine Drug Enforcement Agency (PDEA) chief. s
9. Terry Ridon – Chairman sa PCUP (Preisdential Commission on Urban Poor), President Rodrigo Duterte sacked Ridon over supposed unnecessary travels abroad.
"He was appointed September, [yet he has] traveled about 7 times." Duterte said.
Ridon for his part said the traveks were all work related and it was officials as approved by the Presidential Management Staff (PMS).
10. Elba Cruz -President DAP (Development Academy of the Philippines), The DAP Personnel Association had accused Cruz of "lacking the knowledge, the temperament, and the behavior necessary to lead any organization or government organization."
On Tuesday, January2, Presidential Spokesperson harry Roque revealed President Rodrigo Duterte will sack a high-ranking presidential appointee and several police officers in the first week of 2018.
Roque said in an interview with radio dzBB that Duterte had already decided to fire a high-ranking official, but the Palace spokesman will only announce the name on Wednesday, January 3, because the investigation was still being wrapped up.
During his inaugural speech in 2016, Duterte promised to get rid of corruption in government.
Duterte repeatedly said he will cleanse the government of corrupt officials and employees.-Editha Z. Caduaya/Newsline.ph