Former Negros Occidental mayor charged for SALN violations 
Posted on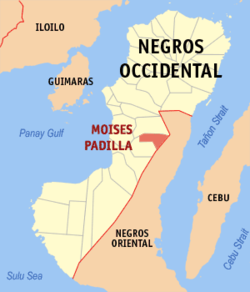 DAVAO CITY, Philippines — The Office of the Ombudsman charged former Mayor Francisco Nazareno of Moises Padilla, Negros Occidental, for four counts of violation of Section 8 of the Code of Conduct and Ethical Standards for Public Officials and Employees and two counts of violation of the Anti-Graft and Corrupt Practices Act.
Ombudsman investigators from  Iloilo City found that Nazareno failed to disclose two business interests in his Statements of Assets, Liabilities and Net Worth (SALNs) from 2007 to 2010.
Records show that JF Merchandise is registered under Nazareno's name while Juco Enterprises is registered under his wife's name.
The Ombudsman also found that during his incumbency, Nazareno approved the mayor's permit of JF Merchandise and Juco Enterprise in violation of R.A. No. 3019.
Under Section 8 of R.A. No. 6713, public officials and employees have an obligation to accomplish and submit declarations under oath of, and the public has the right to know, their assets, liabilities, net worth, and financial and business interests including those of their spouses and unmarried children eighteen years of old living in their households.
While Meanwhile, Section 3(h) of R.A. No. 3019 prohibits public officials from directly or indirectly having financing or pecuniary interest in any business, contract or transaction in connection with which he intervenes or takes part in his official capacity, or in which he is prohibited by the Constitution or by any law from having any interest.-Jian A. Padillo/Newsline.ph