Zamboanga DENR officials relieved from posts
Posted on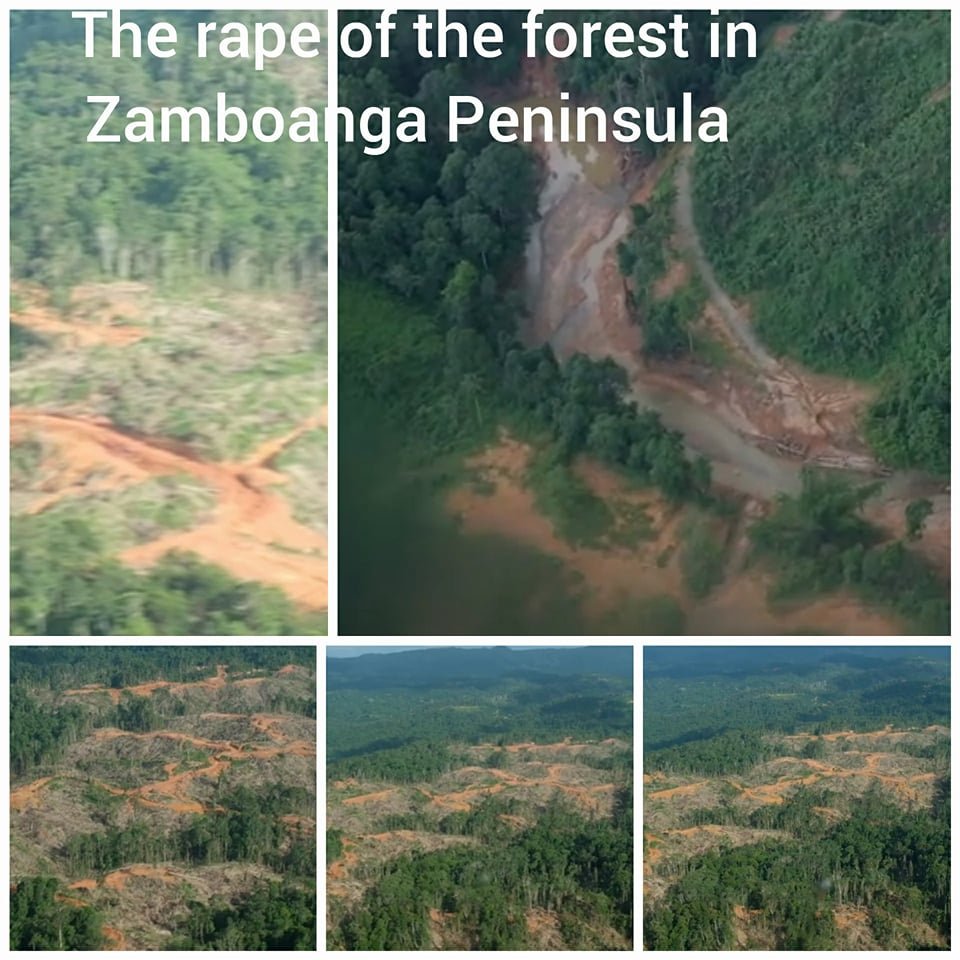 DAVAO CITY, Philippines— The regional director and the provincial environmental officer of Zamboanga peninsula were relieved form posts for being negligent in their tasks which resulted to the denudation of the forest and displacement of indigenous peoples in the area.
This after President Rodrigo Duterte Monday, January 8, ordered the closure of Dacon Group of Cos.which is  operating through its subsidiaries, the South Davao Development Co. Inc. (Sodaco) and the Sirawai Plywood and Lumber  Corp. (SPLC) in Sibuco, Zamboanga del Norte, upon the instruction of President Duterte
A highly placed sourced revealed Mirasol will go back to Cagayan de Oro City as assistant regional technical director to regional director Arliegh Adorable.
In 2017, Then DENR Secretary Regina Lopez appointed Mirasol to  replace Adorable the Zamboanga Peninsula.
Many DENR directors described Mirasol  as "A dedicated public servant."
"Director Mirasol even told us he wanted to stop the illegal logging operations in the area  but the DACON and Sirawai Lumber were issued permit to cut trees by the previous administration, We were even surprised why they were granted the permit when at that time Executive Order No. 23 was already issued."
DACON AND SIRAWAI Exempted
The EO  No. 23  was issued by former President Benigno C. Aquino on February 1, 2011 states "Declaring a moratorium on the cutting and harvesting of timber in the natural and residual forests and creating the anti-illegal logging Task Force."
The source added "Mirasol was about to implement the EO 23 2011 but the companies threatened to file charges against him citing the  permit they are holding."
It was learned that the DENR central office through then Undersecretary for field operations Demetrio Ignacio issued the permit of DACON and Sirawai, upon the recommendations of
then regional director Arodable.
During his assumption of office as director for region IX , Mirasol in  his acceptance speech said " It is the acceptance of the key of responsibility that will help me unlock the door of the supportive people of Region 9 and together work for the welfare of the community and the people's happiness," he added.
In a statement Thursday, Cimatu said "Enough is enough. It's not just because of command responsibility. We also want to know if there was negligence among my men."
Carlito Tuballa, will replace Mirasol while Salahudin Caing meanwhile, replaces Zayas.
Cimatu even said he will not hesitate to file charges against any DENR personnel if they will be found in cahoots with Integrated Forest Management Agreement (IFMA) grantees violating
the law.
Companies under an IFMA are "allowed to establish industrial tree plantations in the area but are restricted to cut residual trees unless authorized by the DENR Secretary."
President Rodrigo Duterte Monday night ordered the closure of two two logging concessions Zamboanga Peninsula.
It was Mirasol who issued the closure order of  Dacon Group of Cos. operating through its subsidiaries and the Sirawai Plywood and Lumber  Corp. (SPLC) in Sibuco, Zamboanga del Norte,                   upon the instruction of President Duterte.-Editha Z. Caduaya/Newsline.ph