Duterte appoints 18 men, 1 woman to review the 1987 Constitution
Posted on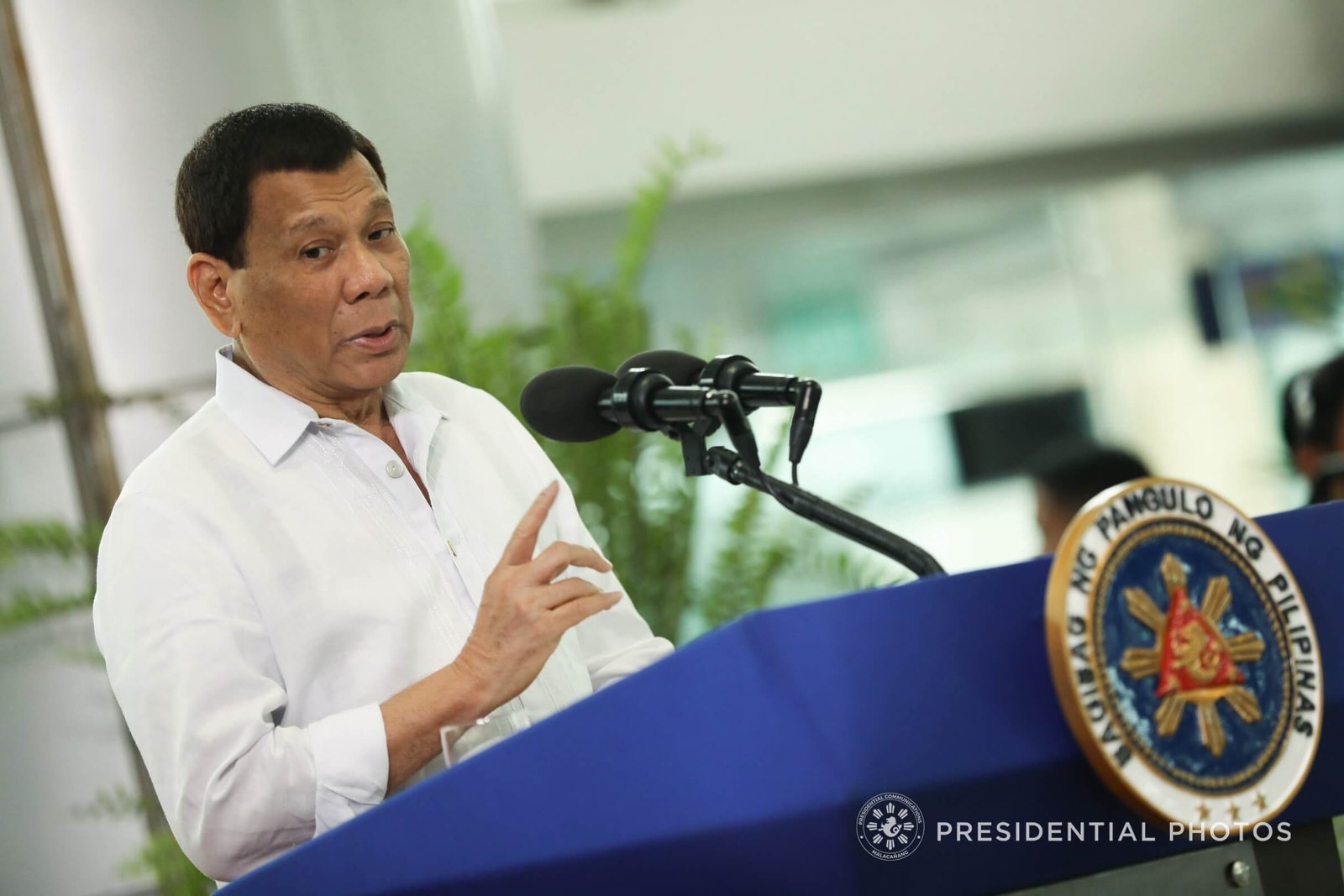 DAVAO CITY, Philippines —- President Rodrigo Duterte appointed 19 of the 25 members of the Consultative Committee in preparation for the amendment of the 1987 Constitution.
The committee is chaired by former Supreme Court chief justice Reynato Puno.
Here's the complete list of the 19 members:
Reynato Puno -former Supreme Court Chief Justice

Aquilino "Nene" Pimentel Jr -Former Senate President, father of incumbent Senate President Aquilino Pimentel III

Randolph Climaco Parcasio – chair of the Peace Implementing Panel of the Moro National Liberation Front and MNLF spokesperson

Antonio Arellano – former Davao City State Prosecutor

Susan Ubalde-Ordinario -Lawyer, federalism advocate

Reuben Canoy -lawyer and radio station owner, federalism advocate

Roan Libarios – former President, Integrated Bar of the Philippines

Laurence Wacnang -Former Codillera Administrative region Congressman

Ali Pangalian Balindong -Former Lanao del Sur Congressman

Edmund Soriano Tayao-University Professor

Eddie Mapag Alih – former Mindanao State University (Tawi-tawi) Chancellor

Bienvenido Reyes – retired Supreme Court associate justice

Julio Cabral Teehankee – political science professor

Antonio Nachura – retired Supreme Court associate justice, former solicitor general

Rodolfo Dia Robles – 1967 bar topnotcher

Virgilio Bautista – former University of Baguio president

Roan Libarios – former Integrated Bar of the Philippines president

Fr. Ranhilio Aquino – San Beda law dean

Victor Serna – Former Bohol Governor

Arthur Aguilar- businessman
Six  of the 19 appointees are from Mindanao.
Ordinario is the only female among the 19 appointees.
Duterte signed their appointment papers on January 23 but they were released to media on Thursday, January 25.
The committee is tasked to "study, conduct consultations, and review the provisions of the 1987 Constitution including but not limited to the provisions on the structure and powers of
the government, local governance, and economic policies."
The committee must complete its work in 6 months. While Duterte's EO states the committee should have 25 members
The committee will present its recommendations and proposals to Duterte, who will then submit them to Congress. The committee will cease to exist after the submission to Congress.
On December 7, 2016, President Duterte signed Executive Order No. 10, creating a 25-member consultative body tasked to review the 1987 Constitution.
It took the President 13 months to complete the list.
The revision of the 1987 Constitution and the shift from a unitary to a federal form of government are among the top priorities of the Duterte administration-Editha Z. Caduaya/Newsline.ph