Duterte to DPWH contractors : finish delayed projects in 30 days
Posted on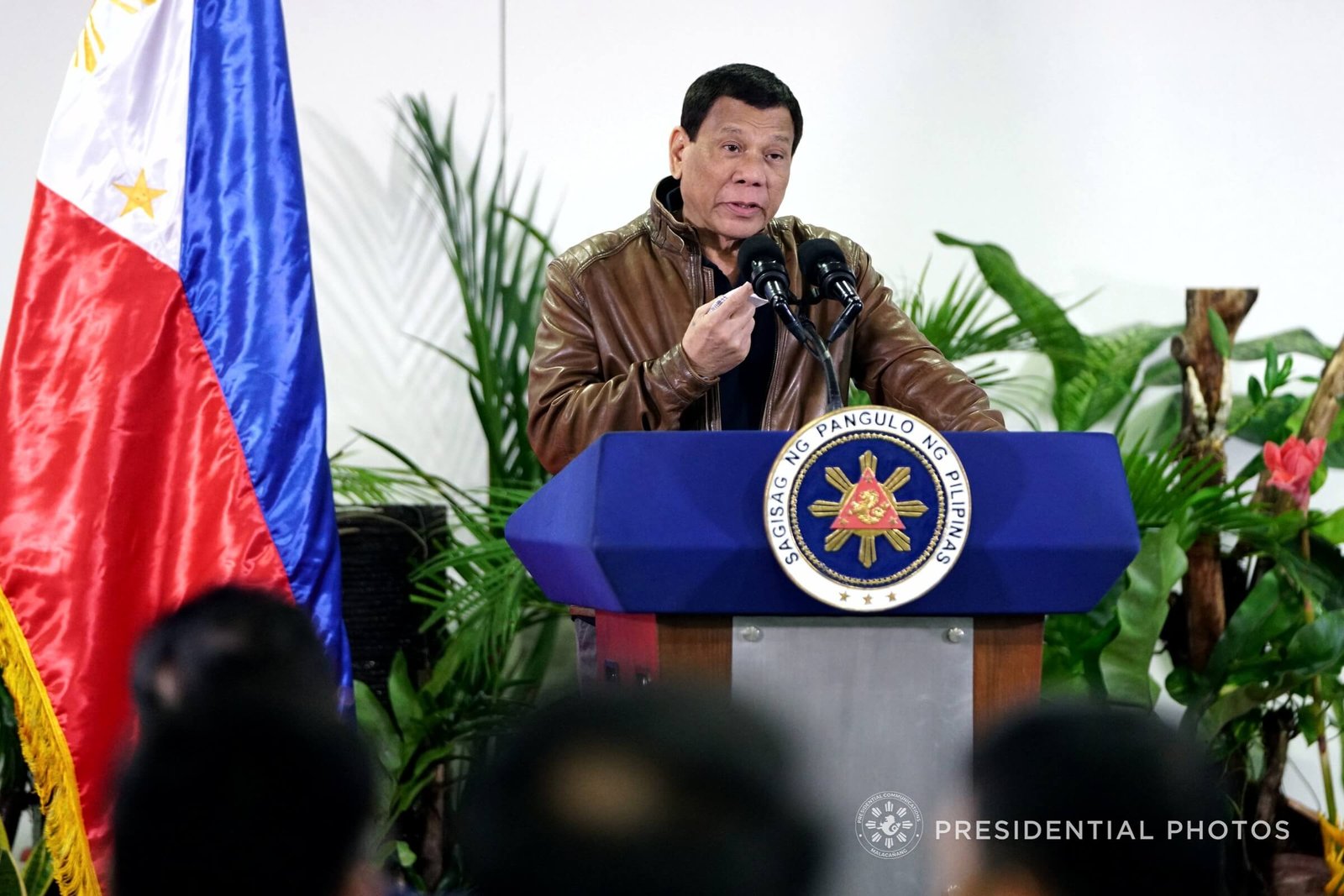 DAVAO CITY, Philippines — President Rodrigo Duterte ordered the contractors of the Department of Public Works and Highways to finish  delayed projects in 30 days or face cancellation of their contracts.
Duterte instructed the Highways department "I am giving (sic) DPWH to tell the contractors to complete it within 30 days. Pag hindi (if not), I will give it to another contractor, cancel the contract and sue you," Duterte warned.
" I will only allow a delay of 1 month. 'Yung tawag nila na delay," Duterte emphasized during the  press conference at the Davao International Airport Saturday morning, January 27, 2018.
Duterte was referring to numerous unfinished government projects which remain incomplete despite the lapse of the prescribed timeline.
He cited erring contractors who has the frenzy to corner government contracts but do not have the social responsibility to finish them on time.
The chief executive even suspects that many contractors submit the lowest bid to corner contracts and ended up getting delayed, they  often sacrifice the quality of the project.
"There are a group of idiots going around just playing golf. Naghihintay lang 'yan ng… (they arejust waiting..), if there is a call for a bidding to submit. Tapos 'yan sila, mag-dive ng husto 'yan. Sindikato 'yan eh. (then they lowered their bid, that is a syndicate)"
But he said there are also good contractors "The true blue contractors are in good faith."
Among the practices of these erring contractors, Duterte stressed "Alam ko, hindi lahat, magbigay pa sa engineer, DPWH" and in some cases he cited, money goes to some politicians who will work on land conversion , "Again, they give money"
 Duterte said "I will only allow a delay of one  month. yung one month slippage."
He asked every government agencies,  "I will remind everybody through the DILG, through the mayors na there should be no open holes or canals everywhere. And I'm giving everybody in government only 30 days. Either they cancel the contract and allow somebody else or somebody else's endeavor."
The government should pay contractors within 15 days after each contract is completed.
As it is now, many government projects remain unfinished which should have been completed based on the program of works.
There are also unconfirmed reports that many of these projects are undertaken by contractors which are dummy firms of some politicians.-Editha Z. Caduaya/Newsline.ph