A thousand lumads rejoiced over government support while dozens bleed, cry for justice
Posted on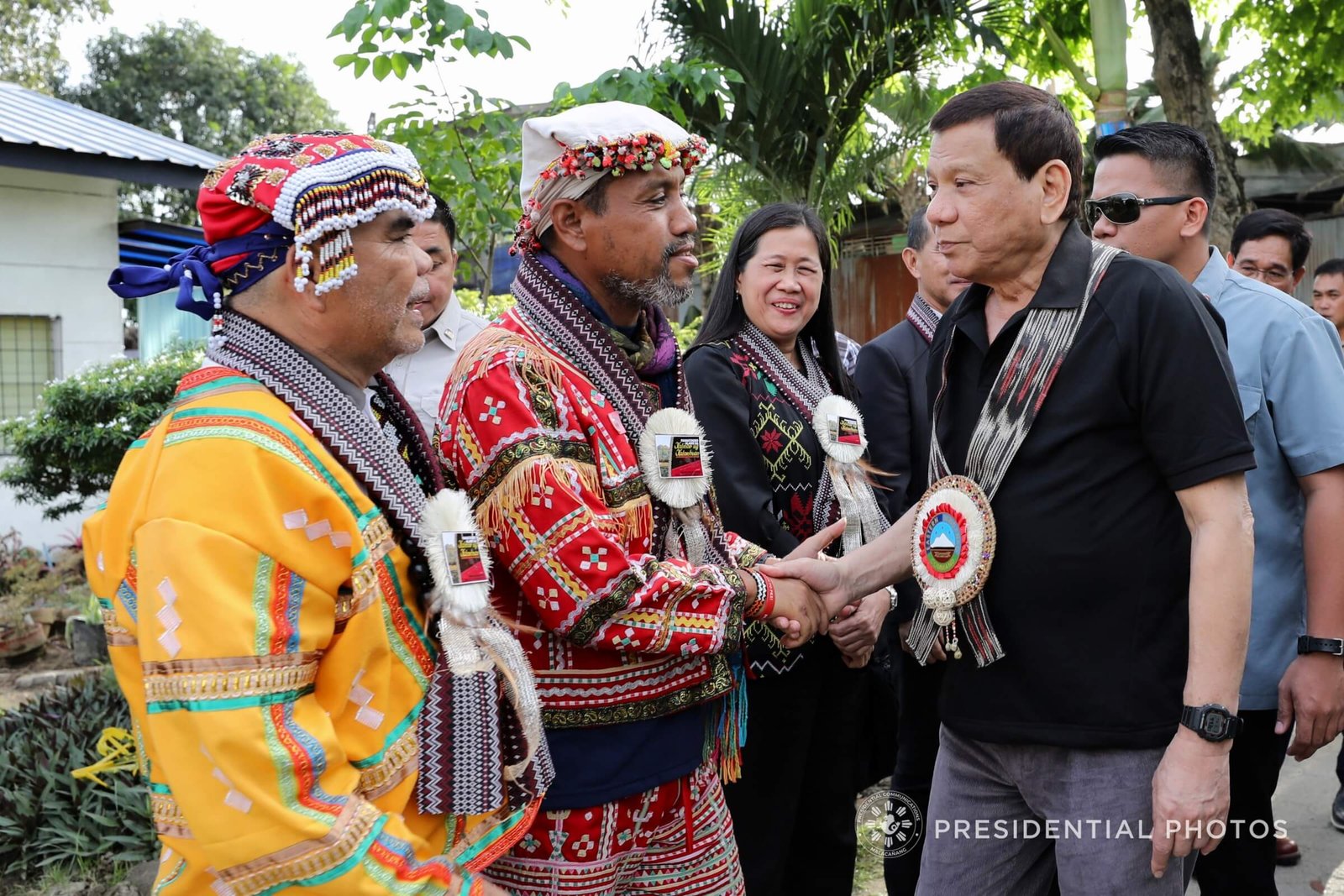 DAVAO CITY, Philippines – While about  a thousand indigenous peoples from all over Mindanao  rejoiced inside the Eastern Mindanao Command gymnasium each time President Rodrigo Duterte vowed to  support to the tribe, a dozen held a rally at the gate of the army headquarters, crying for justice and condemning  government's plan to develop the hinterlands.
This was observed Thursday, February 1, 2018, during the  First Mindanao IP leaders summit themed "Panagtagbo sa Kahusay ug Kalinaw.'
The leaders cheered as Duterte announced the P100-million livelihood fund for the IP communities,  the shout for joy even became louder when Duterte promised to  establish an IP ancestral village, and the offer to send  deserving children to prestigious schools and universities in the country.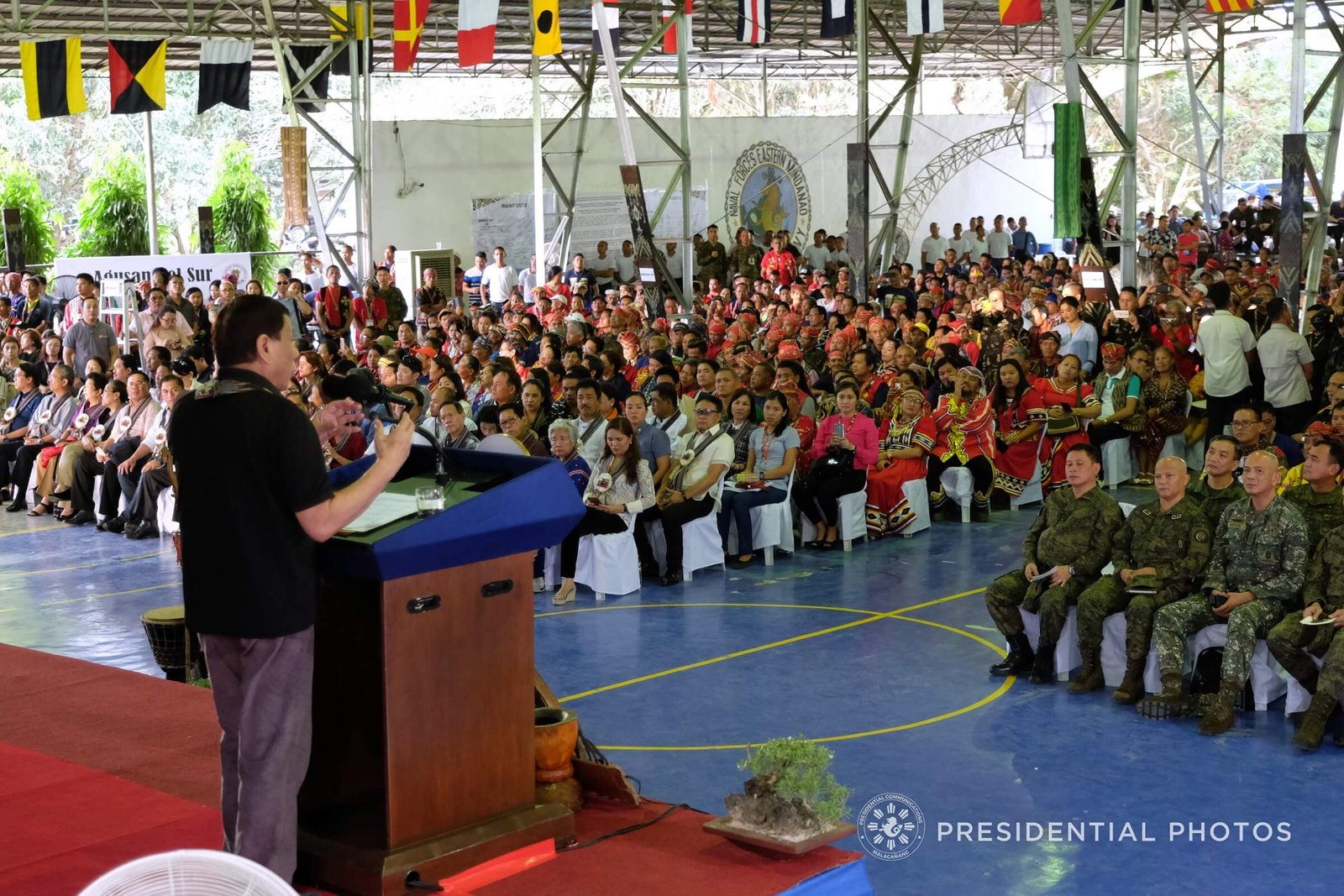 Duterte told the leaders, the IP's are  not forgotten nor neglected, but the government did not prioritize them. But, he said,   but during his term, he will try his best to cover up what was missing.
The leaders inside the gymnasium signed a manifesto of support to government's peace effort.
While the leaders inside the gym felt victorious,   members of  Kusog sa Katawhang Lumad sa Mindanao (Kalumaran)  were up in arms,  condemning Duterte's plan to develop the hinterlands.
Duphing Ogan, Secretary General of Kalumaran said "Now, it is becoming clearer that the 65 battalions of the Armed Forces of the Philippines (AFP) currently deployed in Mindanao to secure the investments of foreign multinational operations."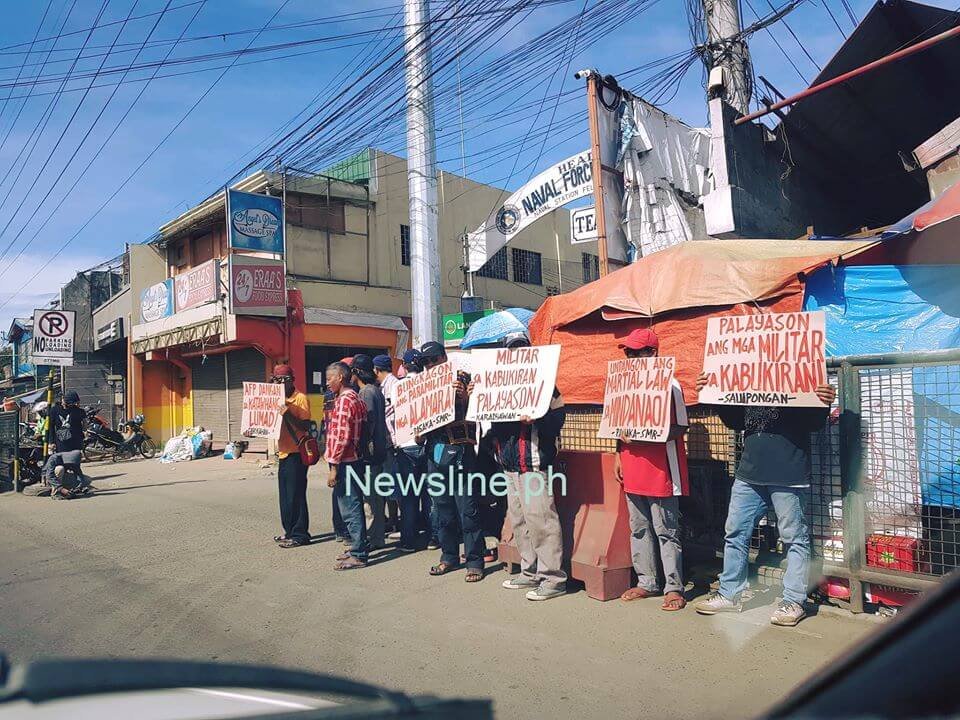 Ogan's group was reacting to Duterte's announcement before Lumad leaders on Thursday, that he will allow investors to develop the ancestral domain to provide economic development and livelihood to the people.
In his speech, the President said he will search for investors in a bid to generate wealth in ancestral domains.
The war in the hinterlands have long affected and divided the indigenous peoples. The division among tribes  worsened even before the peace negotiations was terminated.
While Duterte offered an irresistible peace deal to the tribal communities, residents in the hinterlands fear-they are caught in the middle of the crossfire among warring forces, they remain vulnerable to threats from both sides, they run the risk of being considered a  rebel supporter or a military  spy.-Editha Z. Caduaya/Newsline.ph